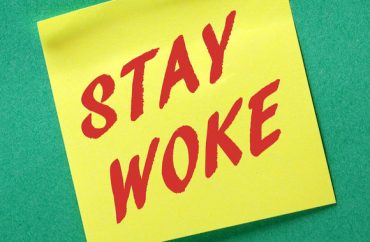 In our contemporary hyper-politically correct society, you can tell a captive audience at what's supposed to be a joyful celebration that slavery never ended in America — it just evolved, you can scrap prayer from graduation ceremonies, and you can tell graduates they should "terminate" the Trump administration "early […] for ethical reasons."
But … make a gender-based funny about one's financial future? How dare you!!
Unfortunately for University of North Carolina Board of Governors member Thomas Fetzer, he did just that last weekend.
In some unscripted remarks to UNC-Wilmington grads, Fetzer said
Let me just cut to the chase young ladies, there are only two things in this world you should borrow money for. Your continuing education and a house. Pay cash for everything else because it's a depreciating asset and you will end up owing more than it is worth. And that is the road to ruin. Those are the parents clapping. Young men, I will add one thing to the list for which you may borrow money. A diamond ring. Because it will appreciate, and so will she.
At least three faculty members contacted UNCW Transition Programs director Christina Logan to complain:
"I have heard from several students and parents who were both disappointed and offended by the Board of Governor's representative, Mr. Fetzer's long and sexist speech at graduation," read one complaint. "Much of his content was unnecessary, some of it entirely inappropriate. To advise students 'Gentleman… you must invest in a diamond for your lady' was something right out of 1965…to say it was insulting to women who have just received their degree is an understatement."
Other comments included "[The speech] was, to say the least, disappointing, at the worst, belittling and denigrating," and "I'd say the speech was right out of 1865."
1865? It was just 1965! Do I hear 1765?? Going once … going twice … !
Graduate Taylor Sauls expressed her disgruntlement, as well: "I was just really annoyed with the whole tone of the speech. It seemed really patronizing and I didn't feel like my graduation was a time to be lectured or to kind of be spoken down to […] It is 2019 and this is not the time for archaic gender stereotypes …"
Fetzer said in an email that his speech is on video and "people can watch it for themselves."
"I would be amazed if anybody thought it was controversial," he added.
There's at least one notable American (to whom several college courses are devoted) who doesn't have a problem with what the board member said:
If you like it, then you shoulda put a ring on it …
If you like it, then you shoulda put a ring on it …

MORE: World's most prominent male feminist' accused of sexism
MORE: College deletes article calling female students 'pretty' after sexism complaints
IMAGE: Thinglass / Shutterstock.com
Like The College Fix on Facebook / Follow us on Twitter