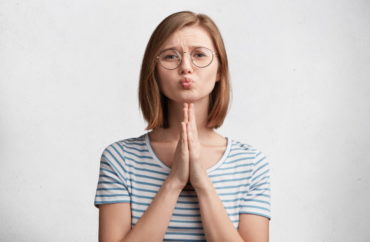 A white scholar at Virginia Tech University has apologized to her students for her "innate racism" and called on her white students to join her in her "antiracist" journey.
Crystal Duncan Lane, a faculty member in the Department of Human Development and Family Science, made the comments on her Human Development 1134 syllabus.
"I am a Caucasian cisgender female and first-generation college student from Appalachia who is of Scottish, British, and Norwegian heritage. I am married to a cisgender male, and we are middle class. While I did not 'ask' for the many privileges in my life: I have benefitted from them and will continue to benefit from them whether I like it or not," reads the syllabus, obtained and first reported on by Campus Reform.
"This is injustice," Duncan Lane continued. "I am and will continue to work on a daily basis to be antiracist and confront the innate racism within myself that is the reality and history of white people."
"I want to be better: Every day. I will transform: Every day. This work terrifies me: Every day. I invite my white students to join me on this journey. And to my students of color: I apologize for the inexcusable horrors within our shared history."
The topic of the class is disabilities, a student told Campus Reform.
This is not the first time Virginia Tech has made headlines for promoting left-leaning narratives.
In 2019, its freshman orientation was flagged for skipping the "Pledge of Allegiance" and implying the university is located on land stolen from Native Americans.
The university also features 12 separate LGBTQ organizations and its students have come up with a list of roughly 50 different "microaggressions" that offend them.
MORE: University offers $1,200 stipends to learn how whiteness can be 'eradicated'
IMAGE: Way Home Studio
Like The College Fix on Facebook / Follow us on Twitter