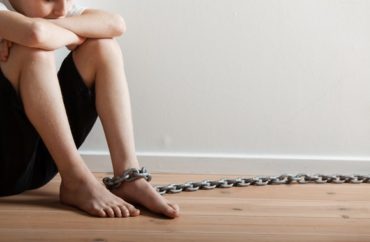 Sprung on students after they were 'pretty much hopelessly committed to living on campus'
The vast majority of Yale University students won't go to prison in their lives – some solely due to their privilege – but they'll get the experience of white-collar detention on campus for a full month.
The Ivy League university is imposing a quarantine for returning students three times longer than the CDC's recommendation for students who don't show symptoms in the first 10 days.
The Yale Daily News reports that this new quarantine is more than twice as long as Yale's 14-day quarantine for last semester, and will end March 1. It started Jan. 28 and applies to every on-campus student "regardless of prior viral test results, vaccination status or home location."
The new system resembles tiered prison privileges for good behavior:
In the first phase, students are required to stay in their suites until they receive a negative test result from the COVID test they took upon arrival, which the email from [Dean of Student Affairs Melanie] Boyd estimates will take 24 to 36 hours.

The second phase of quarantine will start after a student receives their negative test result and end at 6:59 a.m. on Feb. 15. During this phase, students will be permitted to leave their suite, but they will be required to stay within their residential colleges, or other campus residence, and the corresponding courtyard. The email cites that permission to leave the college will be granted for COVID-19 testing, medical reasons or emergencies.
MORE: Public health professors warn COVID lockdowns may be worse than virus
The third phase, which starts Feb. 15, relegates students to campus. They aren't allowed to visit "restaurants, coffee shops, stores or any other spaces that are not campus buildings."
Dean of the College Marvin Chun (left) told the News that students who violate its prison rules may be punished by the Compact Review Committee, which investigated more than 150 students last semester.
Students who live off campus will be subject to a different form of quarantine, blocked from campus "apart from scheduled COVID-19 testing" for two phases and then still blocked from their residential colleges for the third phase, except for viral testing.
Student Ryan Zhou complained to the News that Yale sprung its novel quarantine rules on students after they were "pretty much hopelessly committed to living on campus."
Student Liam Curtis noted Yale was out of step with CDC guidelines, which recommend a 14-day quarantine but shorten that window to 10 days, without testing, if "no symptoms have been reported during daily monitoring." (Yale is also ignoring older CDC guidelines that say people without symptoms don't need to test.)
Dean of the College Chun claims Yale has to confine students like prisoners because of its "dense residential community." He falsely stated that the quarantine period was "unchanged," but the News notes Chun left out the third phrase of quarantine, which lasts two weeks.
h/t Campus Reform
MORE: University officials use COVID as excuse to stifle free speech
MORE: Judge bans NYU from punishing students for COVID violations pre-campus
IMAGE: Jan H Andersen/Shutterstock
Like The College Fix on Facebook / Follow us on Twitter