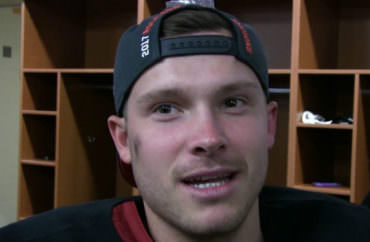 Male judge mansplains against female colleagues for vindicating athlete
A state appeals court issued a reprieve to a football player expelled from the University of Southern California, finding that his Title IX proceeding was "unfair."
The private university owed former kicker Matt Boermeester a "meaningful opportunity to cross-examine critical witnesses at an in-person hearing," a California Court of Appeal ruled last week.
USC opened its domestic-violence case in response to a neighbor's report that Boermeester (above) was abusing his girlfriend, fellow athlete Zoe Katz. It also had surveillance video from the alley where the Jan. 21, 2017 incident took place, but refused to provide it to him.
Katz accused the university of misrepresenting her statements and threatening her because she denied Boermeester abused her.
Los Angeles County Superior Court Judge Amy Hogue temporarily blocked Boermeester's expulsion for "intimate partner violence" in September 2017. A few months later, however, she cited Katz's initial comments to an investigator that Boermeester had put his hands around her neck and pushed her against a wall.
The judge rejected Boermeester's petition to return to USC in March 2018, but a 2-1 appeals court majority – both women – ordered Hogue to reverse course and grant his petition for a "writ of administrative mandate."
MORE: Judge ignores girlfriend's claim Boermeester didn't abuse her
A dissenting opinion – written by a man – countered that USC was "right to discipline this man" and "[a]ll procedures were fair." Justice John Wiley scolded his female colleagues for rendering Boermeester, the "aggressor," as "the victim" in the state's first case on student discipline and domestic violence.
Even before Hogue's initial hold on Boermeester's expulsion, Education Secretary Betsy DeVos* highlighted his case when she announced the department would launch a rulemaking to revise Title IX sexual misconduct regulations.
The appeals court's ruling shortly follows the conclusion of that rulemaking. The department released new Title IX regulations last month that require colleges to allow cross-examination and a live hearing to accused students, who may choose a lawyer to represent them.
USC told The College Fix it was still reviewing the decision when asked to comment on the decision and its implications for Boermeester.
"We are very pleased that the Court of Appeal has again recognized that accused students under Title IX must have a meaningful opportunity to cross-examine critical witnesses at an in-person hearing," Boermeester's attorney Mark Hathaway wrote in a statement.
"It is gratifying that the new Federal Title IX regulations announced on May 6th will require the same fairness that Matt Boermeester has fought for so hard over the past three years, and finally won in the Court of Appeal today," he said.
USC 'overstates the evidence' about what the surveillance video showed
According to the appeals court's summary of the case, "Jane Roe" (Katz) met with Title IX investigators the day after the incident and "acknowledged she was in a 'bad situation.'"
She did not want to participate in an investigation, or for Boermeester to be charged with anything beyond the Jan. 21 incident. Katz requested an "avoidance of contact order" and temporary emergency housing.
Another ex-girlfriend testified Boermeester liked to "wrestle and joke around" but sometimes grabbed her neck, and her mother thought the "rough housing" went too far. Boermeester testified he and Katz "sometimes put their hands on each other's necks during sex."
Katz (below) "indicated she had reservations about the investigation" on Jan. 30 "because she felt as though her voice was not heard and that it was more about 'burning him' than her wellbeing," according to the ruling. She asked for the avoidance order to be lifted "because she had changed her mind," and tried to get her initial statement removed from the investigation.
She identified herself as the purported victim in the investigation after Boermeester's suspension drew media attention, calling the domestic violence report "false."
MORE: USC threatened me for saying Boermeester didn't beat me up, Katz says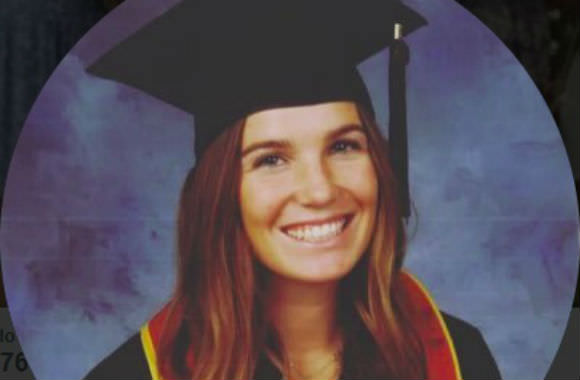 Justices Tricia Bigelow and Maria Stratton rejected Boermeester's claims that his interim suspension was "patently unfair" and USC gave him insufficient notice of the depth of the investigation.
But the majority rejected USC's claim, also advanced by dissenting Justice Wiley, that Boermeester in some way "forfeited" his right to demand cross-examination of witnesses at an in-person hearing.
"We decline to fault Boermeester" for this "because such an objection was not supported by the law at the time and would have been futile in any case," the majority wrote. It was two years later that a California appeals court would explicitly require private colleges to allow such cross-examination.
Rather, Boermeester merely abided by USC's policies, which did not allow an in-person hearing where he could question either Katz or third-party witnesses.
The majority rejected the argument, also made by Wiley, that Boermeester made a "tactical decision" to induce USC to make an error that he could then challenge on appeal.
MORE: Boermeester says USC is hiding surveillance video that exonerates him
Since USC's policy holds separate evidentiary hearings and bans accused students from attending "the very hearing at which the evidence is presented," the "procedure effectively denied Boermeester a hearing," Justices Bigelow and Stratton said.
They denied the claim that only sexual misconduct proceedings require in-person hearings. The majority views proceedings on intimate partner violence as very similar to sexual misconduct proceedings from a procedural standpoint.
USC also "overstates the evidence" of the surveillance video and improperly relied on it to corroborate witnesses, despite Boermeester and Katz rejecting witness testimony, according to the ruling.
Thus, the issue is a matter of credibility, which necessitates an in-person hearing for investigators to assess credibility during questioning, the majority said.
In contrast to USC's argument that any error on its part was "harmless" as to the outcome of the proceedings, the justices plainly stated "this case rests on witness credibility." Even if Katz "had not recanted, USC was still faced with conflicting accounts of the incident."
MORE: Colorado State settles with athlete whose sex partner denied accusing him
IMAGE: Gary George/YouTube, Zoe Katz/Twitter
Like The College Fix on Facebook / Follow us on Twitter