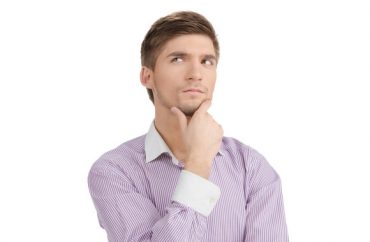 This past week's article in The Chronicle of Higher Education notes that college presidents are "less experienced than ever" and "eyeing the exits."
Just in case, this means they're itching to get the heck out.
But the CHE only scratches the surface on the reasons why, opting instead to lament the continuing dearth of female and minority college heads (go figure). Here's the key takeaway of the piece:
Among the reasons for leaving, according to the survey: The Covid-19 pandemic and the growing political polarization in higher education have taken a toll on presidents.

"Covid was hard on presidents," said Linda A. Livingstone, president of Baylor University. "There's a lot of political pressure from all sides. It just wore out some presidents. It's a challenging world to function in."
Of course, we now know even the COVID aspect was political. But overall, just who is to blame for this "growing political polarization"?
Look at the recent happenings at San Francisco State University. Recall that colleges allegedly are bastions of tolerance and understanding, especially when it comes to racial and gender matters. But when swimmer Riley Gaines showed up to defend women's sports — meaning, there shouldn't be biological males competing against biological females (it's why we've had gender-separate sporting events for decades, after all) — she was attacked verbally and physically.
Worse, various SFSU officials responded by denying reality. The vice president for student affairs said the anti-Gaines protesters were "peaceful" and "brave," while the school's athletic director hilariously claimed biological males don't necessarily have physical advantages over females.
MORE: Absurdly named U. Michigan leftist group demands Ben Shapiro not be allowed to speak
And just the other day California U.S. Representative Katie Porter attempted to placate her far-left base on Bill Maher's talk show by claiming Gaines was just all about herself.
But even the liberal Maher and guest Piers Morgan weren't having it. Maher rightly confronted Porter with the importance of Title IX, which the Biden administration is seeking to alter in order to prevent "broad, transgender sports bans."
Any rational, fair-minded school president would be appalled at what transpired at SFSU, and would rightly excoriate those who attempted to prevent Gaines from saying her piece — which, as evidenced by the Maher clip, is hardly controversial.
What sort of person would want to hang around among folks like the SFSU vice president for student affairs and athletic director, let alone students who are constantly on the lookout for something about which to complain?
Even those who are of the same political cloth as the activists, like SFSU President Lynn Mahoney (she's "lectured extensively on the construction of whiteness in the U.S. and the construction of gender globally" and said Gaines' appearance was "deeply traumatic" for the trans community), can last only so long in an environment where a highly vocal segment of the campus population is perpetually miffed.
As if on cue, the SFSU student president demanded Mahoney and other SFSU officials "hold themselves accountable and host a community forum to hear how damaging [Gaines'] tactics have been to our student body."
And look at what a search of The College Fix archives under "not enough" yields on the first page alone:
— University of Washington law students moan that the school's diversity initiatives are insufficient.
— A Yale student says Americans' personal charity isn't enough to compensate for centuries of colonialism, exploitation, racism, etc.
— The Penn State student newspaper and a member of its student government recently whined that a cancer fundraiser wasn't sufficiently racially diverse.
— An Easter egg hunt at Western Carolina University was kiboshed because the campus housing director told RAs "we can't assume that all of our residents celebrate Easter."
If it's like this on American campuses, remember the public schools. In today's environment, would you want to be a teacher or principal who actually believes in common-sense, fairness and the U.S. Constitution?
MORE: University's 'Organization of Historically Oppressed Students' demands new multicultural center
IMAGE: BlueSkyImage / Shutterstock.com
Like The College Fix on Facebook / Follow us on Twitter