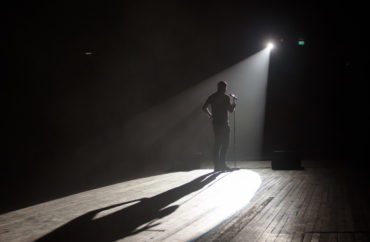 A comedian who performed at the University of Connecticut during the fall 2022 semester was reported to the school's bias response team for making a joke about someone's identity.
The complaint was reported on Feb. 8 by the Daily Caller News Foundation, which learned of it through a public records act request.
The comedian reportedly performed during an on-campus comedy show and upset someone due to making "verbal remarks directed at race/ethnicity, religion, gender identity/expression and sexual orientation."
The complaint might not be a surprise to some considering a 2020 survey found 3 in 4 Democratic college students believe "offensive jokes can constitute hate speech."
Famed comedians such as Chris Rock and Jerry Seinfeld have also sworn off performing on college campuses due to schools' hyper-politically correct atmosphere.
The UConn comedian complaint was one of many the foundation reported on through an extensive public records act request project it undertook obtaining bias response team data from the fall 2022 semester at five schools: University of Connecticut, Illinois State University, Bowling Green State University, University of Illinois Chicago and Miami University in Ohio.
The project is very similar to one The College Fix has engaged in over the last several years, obtaining the bias response team reports filed at nearly three dozen campuses.
Like The Fix, the Daily Caller News Foundation's project determined that the bias response systems often serve as nothing more than tattle-telling venues for complaints that center on language and perceived bias.
The systems can often chill free speech and are sometimes punitive in nature.
Bias reporting systems "are quickly becoming a popular tool used on college campuses to monitor and, sometimes, punish speech that is found to be offensive or in violation of university policies," the foundation reported.
"Many of the complaints filed at several universities during the fall 2022 semester accused students of misgendering, using the wrong pronouns and making insensitive comments."
The foundation obtained 79 complaints filed between July and December 2022 from the University of Connecticut. In addition to the report filed against the comedian, the foundation reported that a UConn residential hall email was flagged for identifying "bathroom use based on gender."
At Illinois State University, a student was reported for saying that there are only two genders and for reportedly not wanting to live with a roommate who "makes stuff up in their head," according to the ISU documents obtained by the DCNF.
At Miami University, a sign on a door that stated in part "All Solicitors Must Be Able To Define the Word 'Woman'" was reported to campus authorities.
Among Bowling Green State University's 15 bias reports, the majority centered on "racist," "sexist" or "homophobic" rhetoric, the foundation reported.
The foundation reported that bias response teams and systems are "accused of unconstitutionally infringing on student speech rights."
Like the foundation's recent effort, at the beginning of 2019, The College Fix undertook a project to investigate campus bias response teams, which allow both students and professors to anonymously report one another to campus administrators.
The Fix's ongoing project has determined what exactly has been reported on through filing Freedom of Information Act requests at 32 colleges and universities over the last three years.
Most recently, in January, The Fix obtained complaints filed at the University of Wisconsin-Madison which found students, faculty and staff feared a conservative event that criticized gender ideology and reported it as a "hate crime against women" that would promote violence against LGBT individuals.
In January, The Fix also reported on how Southern Utah University and the University of Maine recently revised their bias reporting systems as a direct response to letters issued by the Southeastern Legal Foundation, a nonprofit that defends liberty.
At both institutions, the legal foundation accused their bias reporting systems of being too vague and argued they facilitated the possibility of overly broad complaints that could infringe on students' free speech rights, calling the systems "plainly unconstitutional."
In response, Southern Utah University removed the bias reporting portal and the University of Maine revised its system to spell out that speech which is protected will not be subject to punishment.
MORE: The College Fix investigates: bias response teams
IMAGE: Oleksandr Nagaiets / Shutterstock
Like The College Fix on Facebook / Follow us on Twitter