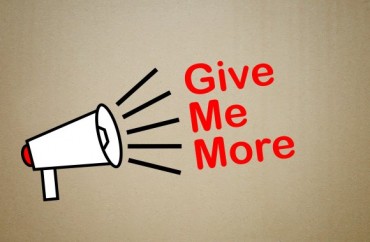 Alongside the riots, looting, cancelling, and statue removals in the wake of George Floyd's killing has been the proliferation of student demands for university "anti-racism" measures.
At Cornell University, student groups have written two petitions chock full of such demands, the Cornell Daily Sun reports.
According to the first, which has only two demands, "it is far too evident that Cornell University has contributed to the fundamental injustice, inequity, and violence that disproportionately impacts Black people."
Thus, Cornell should establish a "Student Honor Board" or "Alternative Justice Board" which would serve as an "alternate method for Cornell's dispute resolution process."
This board basically would be an enforcement mechanism for student grievance groups as it would "oversee various judicial cases":
[It] should include a diverse group of students, comprised of at least 50% with one or more minoritized identities […] and should be allowed to decide what the appropriate punishments are when students are harmed/hurt by other students or student organizations, including but not limited to physical violence, identity-based harassment, assault, abuse, or discrimination (on the basis of race, gender/sexual identity, sexual/romantic orientation, nationality, religion, etc.) and hazing.
Petitioners claim the board would make students feel "more comfortable in bringing forth allegations of racist and other misbehavior perpetrated by their peers," and would be a "powerful tool for students to formally discipline their peers while still providing due process."
If history is any indication, don't count on that last part.
The second demand is creation of an Anti-Racism Institute:
We envision this Institute as both an academic and student centric space, where advisors and student leaders could find employment opportunities, and where faculty and staff members could coalesce and share their work in a centralized manner, while maintaining their department and research's own individualistic integrity.
The Institute would help Cornell "build a more direct approach to recognizing and amplifying Black voices and Black stories of the past to better help inform the student body and greater community about how we reached our present," the petitioners claim.
The second petition, which incorporates both of the first petition's demands, is more direct and includes eight specific new ones:
1. Universal Equity, Diversity, and Inclusion Learning.
2. Fire Faculty member Dave Collum and Replace Him with a Black Faculty Member. According to the Daily Sun, Collum "has a history of making incendiary comments" including most recently tweeting support for two Buffalo police officers who had shoved an elderly protester.
3. Involve Student Leaders in the Search Committees and Hiring Process for New Faculty Members.
4. Disarm and Defund the Cornell University Police Department. "It is an act of violence to bring armed police into the homes of Black, Brown, Indigenous, and LGBTQIA+ students," the petitioners claim.
5. Establish the Cornell University Police Department Oversight Committee.
6. Abolish the Student Contribution.
7. Support Groups for Victims of Bias and Discrimination.
8. Empower Service Workers. Cornell "should encourage service workers to build solidarity, especially by making space for people of color and LGBT+ people to connect."
The petition also makes note of previous demands which include an apology from Cornell to Julia Feliz, the student who had accused a professor of using "racist terminology" and intimidation … and allegedly monopolized instructional time in with her social justice activism; "required reporting of racist, sexist, and all other oppressive behavior by staff of staff they give a platform to; and, a "required [Native] land rights acknowledgement."
Read the Daily Sun article and both petitions.
MORE: Cornell climate activists 'escalate' demands, give administrators a deadline
MORE: Cornell Progressives demand 'student bailout' from school administration
IMAGE: dzaky murad / Shutterstock.com
Like The College Fix on Facebook / Follow us on Twitter