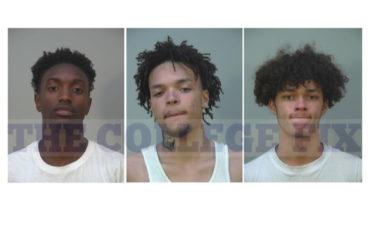 The Dane County District Attorney's Office has filed a variety of misdemeanor battery charges against three black teens suspected in the brutal assault of a UW-Madison Chinese PhD student and other attacks around the downtown Madison area in mid-June.
The three pleaded not guilty during an Aug. 18 court appearance, according to case summaries posted on the Wisconsin Court System website. They are all listed as African-American on court records, and they are accused by law enforcement of allegedly perpetrating a series of attacks that also included white and Hispanic victims.
Both the police and the University of Wisconsin-Madison have put out statements arguing the assaults were not racially motivated, although a large contingent of Asian-Americans at UW-Madison and in the community have voiced disagreement with that assessment.
Madison residents Abdoulah Traore-Flores, 17, and Alijah C. Johnson, 19, are charged with three counts of misdemeanor "battery as a party to a crime" and one count of misdemeanor disorderly conduct, court records state.
Cashius E. Carter, 18, also of Madison, is charged with one count of battery, one count of disorderly conduct, and one count of criminal damage to property, all listed as misdemeanors by the court.
An unnamed 15-year-old was also arrested in mid-June by the Madison Police Department in connection with the attacks. It is not known what criminal penalties, if any, he faces.
A pre-trial conference is scheduled for October 3.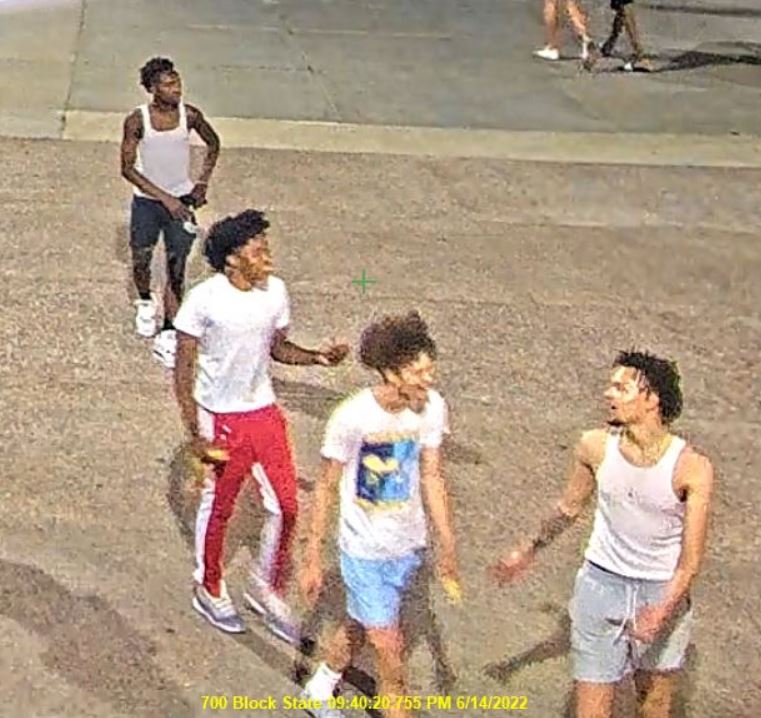 When asked by The College Fix which alleged assaults are connected to specific charges, a Dane County District Attorney's Office spokesperson referred back to the documents listed on the Wisconsin Court System website.
The case summaries state the defendants have been ordered by the court to avoid contact with various people, listed only by their first names and last initial: "Wentao Z.," "Logan C.," "Adam W.," "Hicham Z.," and "Omar Z."
In mid-June, a 26-year-old Ph.D. student from China said he was attacked. "The victim said he was punched by a group of men, who continued to kick and punch him while he was on the ground," according to police.
Also in mid-June, "two Chinese international students said they were randomly targeted by a group of strangers," the Cap Times reported.
Another incident, according to UW-Madison campus officials, "involved an undergraduate student who reported to UWPD that a group of people repeatedly threw a banana at him. He later shared with UWPD that he received injuries as a result of the encounter."
"At this time, our investigation continues to show these attacks were not racially motivated. The Madison cases occurred on June 12 and 14. The victims are different races and nothing was said to them to indicate they were targeted due to their nationality," according to a June statement from MPD Chief Shon Barnes.
UW-Madison also weighed in.
"Madison Police shared with university officials that another incident of battery occurred downtown on June 12 that involved a white male with no connection to campus and a Hispanic male undergraduate student who went to the hospital for his injuries. The same suspects are believed to be connected to this attack. Madison Police also reported a fourth case involving the suspects, though the victim in that case is not known to be affiliated with UW–Madison," the university stated June 21.
"… Law enforcement does not yet know what motivated these crimes, but police investigators are gathering evidence and if they receive information that points to hate crimes they will be pursued as such."
Despite statements from law enforcement and university officials that the attacks were not racially motivated, "students do not appear to be reassured," Inside Higher Ed reported, noting the "campus held two Zoom events to provide virtual support to Asian students."
IHE also reported that an open letter from various student groups questioned university and police officials' "assertion that the recent incidents were not motivated by racism and calls that conclusion 'incompatible with what we have learned from multiple credible sources, including victims themselves.'"
MORE: Chinese UW-Madison student beat up by four locals, but cops say no hate crime
IMAGES: Madison Police Department
Like The College Fix on Facebook / Follow us on Twitter