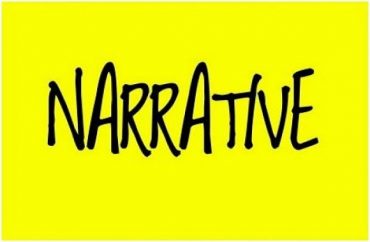 Does the mainstream media ever learn from its mistakes?
Recently, CNN settled a lawsuit with Nick Sandmann, the boy from Covington Catholic High School who was relentlessly trashed by the press and progressive academics for allegedly taunting a Native American activist at a Washington DC field trip.
The story was too good to pass up for modern journalists: A white kid from a religious school picking on an elderly member of a historically oppressed group. The problem was that the narrative was bogus.
A similar situation has reared its head in Louisville, Kentucky where a 15-year-old girl recently was expelled from a Christian school, allegedly for celebrating a birthday with an "LGBT-themed" cake and sweater.
The girl's mom complained to The Washington Post that the cake and garb were "simply a coincidental aesthetic and not intended to mean anything more," and that "rainbows don't mean you're a certain gender or certain sex or sexuality."
A "Today" show headline reads "Christian school expels teen after she poses with rainbow birthday cake" with the subheader indicating mom says the school "pinned [her daughter] as gay."
As reported by Rod Dreher, Whitefield Academy's official response ripped the media reports and noted the girl was expelled due to violations of the school code of conduct "numerous times over the past two years."
The cake / sweater incident was merely the final straw, as noted by Whitefield in a letter to the girl's parents: "Per our in-person meeting on October 17, 2019, we made it clear that any further promotion, celebration, or any other actions and attitudes that are counter to Whitefield's philosophy would not be tolerated."
My understanding is that [the girl] had a long, specific list of repeated infractions — bullying, disrespecting teachers, vaping in school (as [mom] acknowledges), and so forth. Part of what she has allegedly done is promoting LGBT consciousness in the school, including aggression on that front. I'm trying to be delicate here, but I can tell you that she has transgressed against other students on this front, to promote bisexuality. For example, she allegedly drew rainbows and wrote slogans like "bi pride" on other kids' papers, and gave at least two different girls the impression that she was sexually harassing them. [The girl] has been presenting herself as gay on her Instagram account.
Dreher includes numerous social media posts from the girl indicating her lesbianism, as well as a photo of her throwing a Bible into the dryer. The girl "put all of this into the public domain while attending this conservative Christian school [which is] is connected to a local Southern Baptist Church," he says.
Dreher also claims he has a profanity-laced Facebook post from the girl's father in which he blasts the school and church, and confirms his daughter is a lesbian.
"[I]t is perfectly fair to write a story about how a private Christian school dismisses a student because of her active lesbianism," Dreher writes. "But those aren't the stories that have been written. What we have seen so far is a narrative in which an innocent child has been unjustly identified by school authorities as gay because of the coincidence of her rainbow birthday cake."
MORE: ASU students, faculty 'intimidated' by posters of Nick Sandmann
MORE: Dartmouth prof approves of 'doxxing' Covington Catholic students
IMAGE: Ron Mader / Flickr.com
Like The College Fix on Facebook / Follow us on Twitter