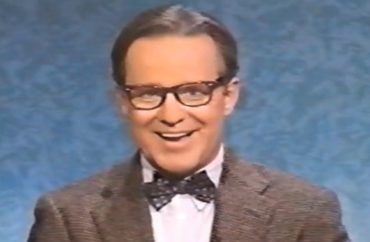 Tenure is no match for the 'climate review'
When Harvey Silverglate published The Shadow University more than 20 years ago, the criminal defense lawyer was describing college trends that were still relatively young.
Antioch College was roundly mocked in 1991 when it introduced a sexual-consent policy that was impossible to comply with, for example. Saturday Night Live did a skit about it with '90s icon Shannon Doherty, whose fictional major at Antioch was "victimization studies."
Phil Hartman's game show host, the "dean of intergender relations" at Antioch (above), confirmed that any male-female encounter – other than robotic requests for consent for every conceivable romantic gesture – was "date rape."
Antioch's consent policy was a laughingstock then. Now it's the standard on any given college campus.
The trends documented by Silverglate and the University of Pennsylvania's Alan Kors, who would together create the Foundation for Individual Rights in Education, are no longer on the vanguard and no longer of interest to SNL.
They may have actually found their perfect embodiment in Harvard University, where Silverglate has taught law.
In his latest column for Boston public radio station WGBH, where he previously doled out "muzzle" awards to several non-Harvard universities, Silverglate denounces Harvard administrators for their ongoing "coup d'etat" against faculty.
These elite bureaucrats have actually pulled off a nifty trick that can be used by any administrator at any college to deal with tenured faculty: determine that they create a "climate" that is "uncomfortable" or "unwelcome" for students, peers or underlings.
Both victims of the past year of Harvard bureaucratic machinations have been relatively young black men with tenure.
Law professor Ronald Sullivan was ousted as faculty dean of Winthrop House because he chose to represent a client accused of a sexual crime (previously representing an alleged murderer was uncontroversial). Roland Fryer (below) was put on two-year administrative leave for coarse banter with the largely white staff who worked in his lab.
MORE: Harvard punishes another black professor for independent thinking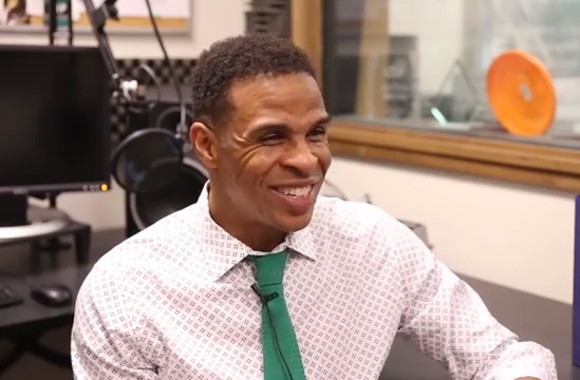 Sullivan was sent packing through an unprecedented "climate review" that determined Winthrop students didn't feel safe with him at the helm. Fryer was removed by a "kangaroo court that apparently has the power to punish even tenured faculty members" by declaring that their conduct was "unwelcome," Silverglate writes.
This is Harvard's version of "Make America Great Again" – a slogan that is used to justify a massive takeover of power, he continues:
Universities of late have sought to justify all manner and kind of policies and practices by invoking phrases that are a cover for hubris and power plays of various sorts. At Harvard we have recently encountered such concepts as "safe spaces" used by students to justify places on campus where they can be free from the tensions and challenges, intellectual and emotional, created by disturbing viewpoints. And so it is not surprising that, in the wake of the gradual but certain takeover of power by the burgeoning Harvard administration from the Harvard faculty (that for centuries made most of the decisions), a new sobriquet has been coined: "climate review."
Faculty have rendered themselves useless against this administrative power grab, according to Silverglate.
They refused to defend intellectual freedom when Harvard pressured former Michigan Gov. Rick Snyder to turn down the Kennedy School's research fellowship, an offer commonly made even to controversial officials such as Snyder, associated with the Flint water crisis. They stood by helplessly as Harvard withdrew its admissions offer to a conservative student, Parkland survivor Kyle Kashuv, because of his offensive tweets as a 16-year-old.
"A pattern underlies these recent incidents," Silverglate writes:
Administrators have asserted their superior power in an institution previously run by its faculty. The professoriate faces a huge battle if it is to wrest its power back from the bureaucrats. It is highly dubious that the faculty even has the will, much less the necessary institutional support from the governing board at the very top of the pyramid, to make the attempt. It is uncertain whether Harvard, or for that matter any other university experiencing a similar shift from faculty to bureaucratic power, will long retain its ability to offer a first-rate education.
If only we had an entertainment media that was still interested in satirizing the privileged fantasy world of college administrators, rather than tiresome political diatribes against easy political targets.
MORE: Harvard retaliates against Parkland survivor for tweets as a 16-year-old
IMAGES: Saturday Night Live, The Shorthorn/YouTube
Like The College Fix on Facebook / Follow us on Twitter