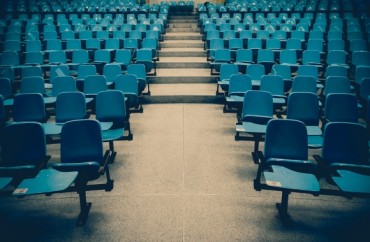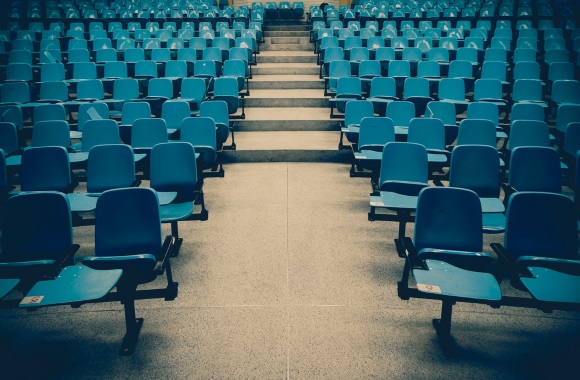 Could lose its accreditation in November
If you need an object lesson in the financial perils of wokeness for colleges, look no further than Hampshire College in Massachusetts.
It got on the national radar after Donald Trump's election, when the private liberal arts school responded to campus unrest by removing the American flag (among others) from campus. Then-President Jonathan Lash said it was an impediment to "addressing racist, misogynistic, Islamophobic, anti-immigrant, anti-Semitic, and anti-LGBTQ rhetoric and behaviors."
He doubled down when criticized, saying the American flag's presence interfered with the ability of students to express themselves. Everyone who is not delusional correctly recognizes that the flag symbolizes our constitutional right to express ourselves – even when we burn it. (The flag was flown again after two weeks.)
A year later, Lash's administration canceled a speech by a gun-rights activist – two hours before its scheduled start – because the sponsor hadn't disclosed it might provoke "intense debate."
Lash didn't last, and Hampshire might not, either.
We told you in February that the unconventional college – which has no grades, no majors and no test scores it will consider in applications – was on the brink of financial collapse and might lose its accreditation. One statistic illustrates just how much trouble it's in:
Fifteen.
That's the number of incoming students who have enrolled in the fall term, according to an eye-opening profile in The Boston Globe. Last year's class was 290 students. Hampshire has lost more than half its usual enrollment for all classes, leaving around 600 students on campus.
MORE: Hampshire is on the brink of collapse
It would be a mistake to blame Hampshire's problems solely on its performative wokeness, since many of its nearby peers are doing fine and they're just as woke.
But Hampshire never bothered to cultivate the habits of a successful college, particularly a healthy endowment fed by alumni fundraising.
It has periodically lowered its academic standards to draw a larger enrolling class – with 1,500 students as recently as the early 2010s – but the increased tuition, room and board payments have been offset by extra costs from financially and academically needy students.
As a result, the college has regularly laid off faculty and staff, including earlier this year. It has until Nov. 1 to overhaul its governance and financial resources, under orders from the New England Commission of Higher Education, according to the Globe.
It commissioned mega-alumnus Ken Burns to lead a multimillion-dollar fundraising campaign, in the hopes that a quick cash infusion will save this institution that has gambled wrong for nearly 50 years.
But like an addict who can't leave the table, Hampshire's new interim president, Ken Rosenthal, is placing an all-or-nothing bet on the college's turnaround. He announced last month it will enroll a full class for fall 2020, as if this fall's tiny enrollment was a fluke.
MORE: Hampshire bans American flag to combat 'hate-based violence'
In reality, those 15 incoming students were the product of decisions that limited enrollment to students "who had applied early decision or taken a gap year," given the precarious financial situation.
While incoming students can still avail themselves of resources at the other four members of the Five College Consortium – Amherst, Smith, Mount Holyoke and the public UMass-Amherst -it wasn't worth it for one student for whom Hampshire had been her "dream":
In February, [Natalie Barry] received a letter detailing what to expect her first semester: limited extracurricular activities and reduced housing, dining hall, and work-study options.

Barry, 18, instantly recognized it was time to move on. Now she's bound for Juniata College in Huntingdon, Pa., to pursue a double major in psychology and political science.
Never heard of Juniata? Unfortunately, it sounds a lot like Hampshire, except that students such as Barry won't feel the worthlessness of their degrees as soon as Hampshire's students will.
MORE: Removing American flag is 'what free speech looks like'
MORE: Hampshire cancels gun rights speech; it might provoke 'intense debate'
h/t Inside Higher Ed
IMAGE: wk1003mike/Shutterstock
Like The College Fix on Facebook / Follow us on Twitter