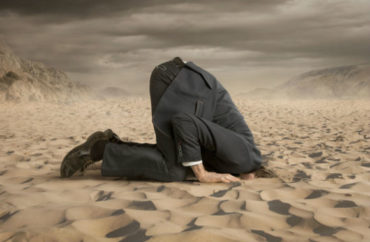 UPDATED
Alluding to male genital mutilation doesn't mean Title IX official is biased, though
A federal judge recommended an expelled student's lawsuit proceed against his college on claims of negligence in its sexual assault investigation of him.
In a "report and recommendation" issued to U.S. District Judge Michael Davis last week, U.S. Magistrate Judge Leo Brisbois found that Taariq Vanegas had "plausibly alleged" that Carleton College had "breached its duty of reasonable care" in the Title IX investigation.
Vanegas sued the Minnesota liberal arts school last summer, alleging that it hid exculpatory evidence from him. A Title IX official allegedly told "Jane Doe" that she wouldn't be punished for underage drinking if she reported her sexual encounter with Vanegas as assault.
Brisbois granted the college's motions to dismiss all but one of Vanegas's claims, including racial discrimination against the biracial student.
But the judge said Carleton may have conducted "an unreasonably rushed investigation" and "failed to consider evidence favorable" to Vanegas.
More than two months later, U.S. District Judge James Davis adopted Brisbois's report and recommendation "in its entirety" after the college filed an objection to it.
Davis wrote May 1 that his own review found that "under Minnesota law, a private university must use reasonable care before making disciplinary decisions."
The accused student filed suit under a pseudonym but Brisbois forced him to identify himself in October, citing criminal charges against Vanegas that used his "true name."
Media outlets had referred to him by name in both the criminal case and his lawsuit against Carleton, the judge noted. The criminal case, since dropped, first tipped off Vanegas about exculpatory evidence the college was hiding, he has said.
MORE: Inventing rape to get out of punishment for underage drinking?
The wrong room with no pants
Vanegas and Jane met each other as they headed to a predawn initiation into a "secret group" on campus in April 2017. Many Carleton students were present for the event, which involved alcoholic consumption at high rates.
After he told Jane he was a football player and she became sexually interested, grabbing his "penis over his clothes," they headed back to his dorm instead of finishing the initiation.
They had what Vanegas believed what consensual sex, and she stayed over. But Vanegas had football workouts that morning, and he left Jane in the room.
She got up and wandered the dorm without pants, winding up in another room, where the residents called campus security to deal with her, according to the suit.
Asked why she was in the dorm in the first place, and not wearing pants, she allegedly told the officer she may have "wanted to hook up with someone." After Jane sobered up, her friends told her they thought she might have been raped. These Facebook messages were "never submitted as evidence."
Soon after she met with officers and administrative personnel including Laura Haave, deputy Title IX coordinator and longtime director of the Gender and Sexuality Center. That's where Jane asked if she could face discipline for underage drinking, the suit claims.
MORE: Penn State retroactively redefined 'consent' before new proceeding
Perhaps the best farewell note ever from a student: "I have learned so much from you about activism, facilitation, compassion, & lube." ❤️

— Laura Anne Haave (@lahaave) June 6, 2016
'Simple fact' that men are usually perpetrators and women usually victims
Vanegas came up short on most of his claims with the court, including that Carleton's disciplinary process violated Title IX and that it reached an "erroneous outcome" in his case because of sex discrimination.
The student "failed to plausibly allege a causal connection between the allegedly flawed outcome and gender bias," Judge Brisbois wrote, waving off tweets by Haave that Vanegas cited.
The Title IX official had said that "[f]inely mincing a cucumber" was "really therapeutic when you're pissed off about sexual violence" (below). Vanegas took this as a representation of "chopping up genitalia using a large knife." The Title IX official also agreed with another Twitter user who said observers do not need to know "what happened" in order to believe a rape accuser's claims.
At most these tweets suggest Haave was biased against "alleged perpetrators" and in favor of "alleged victims of sexual assault," the judge wrote, not that the bias was inherently anti-male. Vanegas has also not shown that Haave "participated in any way in the investigation or disciplinary proceeding beyond her role" as Jane's support advisor.
MORE: Judge blasts university for not asking rape accuser for evidence
You know what's really therapeutic when you're pissed off about sexual violence? Finely mincing a cucumber. With deadly precision.

— Laura Anne Haave (@lahaave) January 23, 2015
The training materials used by investigator Mary Dunnewold, another Title IX deputy and women's studies major, are also not problematic as Vanegas claimed, Brisbois said. While they refer exclusively to men as perpetrators and to women as victims, this reflects "the simple fact" that men tend to be perpetrators and women, victims.
The mixed-race Vanegas also failed to identify the races of about a dozen male students he said were treated more favorably than him in disciplinary proceedings, or specify whether they were accused of sexual misconduct. Brisbois said his racial discrimination claim must fail because he has not shown they were "similarly situated" to him.
'Unreasonable failure to conduct a thorough investigation'
The judge was friendlier toward Vanegas's claims that the college showed negligence in the proceeding, even as he scolded the student for making many "conclusory allegations."
For example, Title IX coordinator Amy Sillanpa (left) allegedly told Vanegas that the disciplinary process "had to be wrapped up by the end of the term," suggesting the investigation was marked by "a series of rushed actions" as the student alleged.
Brisbois also found that Vanegas had "plausibly alleged" that "favorable evidence" was left out of the investigative report and not considered by the Community Board of Sexual Misconduct. This included Jane's Facebook discussions about the sexual encounter before she reported it as assault, as well as full copies of GroupMe messages.
The judge noted that Vanegas had pointed to video and audio recordings that were left out of the proceeding, as well.
MORE: College hid accuser's hallucinatory prescription from accused student
Carleton may have "breached its duty of reasonable care" by "conducting an unreasonably rushed investigation and hearing" that led Dunnewold (left), the investigator, and the panel to ignore evidence favorable to Vanegas, Brisbois said.
"Although a misconduct proceeding is not required to be flawless, the unreasonable failure to conduct a thorough investigation and/or the unreasonable failure to consider relevant evidence may in some circumstances amount to a breach of a university's duty of reasonable care," he wrote.
That means Vanegas has also plausibly alleged that he incurred damages that were "proximately caused" by Carleton's failure to provide reasonable care.
Even while dismissing all but one of the student's claims, the judge allowed Vanegas to replead all but one of those dismissed claims, saying he might be able to allege a "set of facts under which" the student could meet his threshold.
Vanegas will also have another chance to allege further negligence by Carleton: in its biased implementation of its sexual misconduct policy and the "content and procedures" of the policy.
UPDATE: The federal judge who oversees Brisbois's work as a magistrate judge agreed with his "report and recommendation" in an order May 1. It has been incorporated into the article.
MORE: Judge approves 'wanton and reckless misconduct claim' for Title IX probe
IMAGES: rangizzz/Shutterstock, Carleton College
Like The College Fix on Facebook / Follow us on Twitter