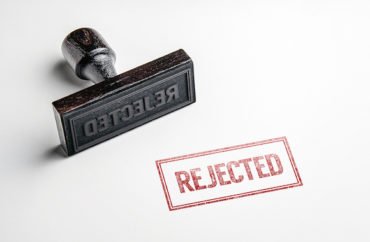 Nearly a year and a half ago, a student accused of sexual misconduct sued the University of Michigan for placing "an indefinite hold" on his transcript and degree. It had yet to provide him a hearing, much less offer him the cross-examination required by the 6th U.S. Circuit Court of Appeals.
The taxpayer-funded institution changed its sexual misconduct policy several months into litigation – with no notice to the student – following the 6th Circuit's reiteration of cross-examination rights in Baum.
That led the appeals court to remand the case back to trial court this spring, to evaluate the new policy in light of Baum. Nevertheless, the university filed an "emergency" motion to stay litigation last month so it could resume its prosecution of "John Doe" under its new, unvetted policy.
Senior U.S. District Judge Arthur Tarnow, who has already traded insults with the university's sprawling legal team, rejected the motion Friday.
Doe has a much better case than UMich that he will suffer more if Tarnow doesn't rule in his favor at this point, the judge wrote.
MORE: UMich withholds degree, transcript with no hearing
The university warns that it may not have the requisite 45 days to reach a final judgment in Doe's proceeding before he graduates, unless the judge halts the litigation. (A hearing in Tarnow's court is already scheduled for Thursday.)
But Doe is facing university investigation under a policy that has yet to be "guided by a court order which outlines the due process" owed to him, while UMich "might not have as much time as they would like to complete their process," Tarnow wrote.
Doe's concern "is concrete," while the university has shown neither that it will face "irreparable injury" nor that Doe "will not be injured" if litigation is put on hold for UMich to prosecute Doe internally.
Tarnow has yet to rule on Doe's allegations against UMich for due process violations, "prescribe constitutional safeguards" or even evaluate the adequacy of the new policy, he wrote: UMich "cannot resume a disciplinary process while allegations of its adequacy have not been resolved."
Brooklyn College Prof. KC Johnson, who chronicles Title IX litigation, noted that the judge didn't even comment on the elephant in the room: "if U of M were so concerned about finishing the case before the student graduated, it shouldn't have so dragged out the legal proceedings."
MORE: Tarnow rips into UMich for evasion, bad faith
IMAGE: Castleski / Shutterstock.com
Like The College Fix on Facebook / Follow us on Twitter