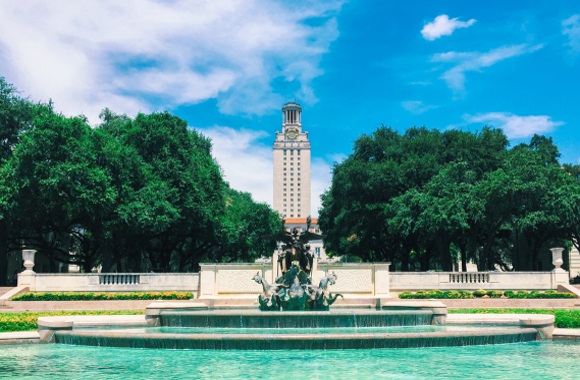 University opposes anonymity (unless it's used to report bias incidents)
When Speech First lost a First Amendment case against the University of Texas for its Campus Climate Response Team and speech codes, the court ruled that UT students have no credible reason to fear punishment for their speech.
Several legal organizations disagree, judging by the groundswell of support for the free-speech group's appeal.
They filed friend-of-the-court briefs with the 5th U.S. Circuit Court of Appeals, arguing that so-called bias response teams are alien to American political traditions and that conservative students across the country are routinely punished for their speech.
The brief by the Alliance Defending Freedom responds to the university's argument that the three pseudonymous students represented by Speech First must identify themselves. Without fully agreeing, U.S. District Judge Lee Yeakel also frowned on their anonymity.
American history is rife with anonymous speech, the public interest litigation firm said. It cited criticisms against the British monarchy under the pseudonym "Cato" and Thomas Paine and Benjamin Rush publishing Common Sense anonymously.
The brief notes the written debate among the Founders, surrounding the ratification of the Constitution, was conducted under pseudonyms: The Federalists wrote under the name "Publius," and the Anti-Federalists wrote under the names "John DeWitt," "Centinel," and "Cato."
"Both the University and the District Court are offending this time-honored right in a new context—unfairly attacking and punishing the students for their constitutional right to remain anonymous," the alliance wrote.
It called out the perceived hypocrisy of the university objecting to the students remaining anonymous while "overlook[ing] its own embrace of 'anonymous' accusations that spawn serious investigations by its 'bias response team,'" the CCRT.
"In today's campus environment, it is objectively reasonable for students expressing conservative viewpoints to self-censor when a university adopts policies like those the University of Texas at Austin has adopted here," the Cato Institute, Goldwater Institute and Texas Public Policy Foundation wrote in a joint friend-of-the court brief.
It cites numerous examples of students at other schools being punished for expressing conservative viewpoints similar to those the UT students want to express.
Among them: A female student at Florida's First Coast Technical College was suspended after her fiance posted a photo of her posing with a gun at a gun range (below). California's Orange Coast College suspended a student – and forced him to issue an apology and write a repentant essay – after sharing a video of his professor ranting about the election of Donald Trump.
This year, Santa Clara University refused to overturn its student government's denial of recognition to its Young Americans for Freedom chapter. One student government official said recognition would "further marginalize minority students on campus."
MORE: UT anti-bias policies intended to chill speech, groups argue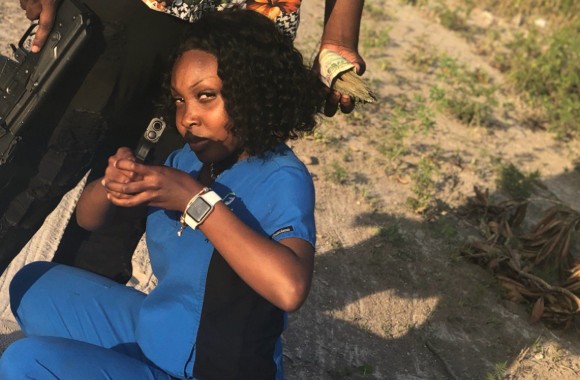 Civility rules are far from 'merely aspirational'
Judge Yeakel "gave too much weight to the university's assurance that it would not enforce its speech code to inhibit protected speech," the Foundation for Individual Rights in Education wrote in its brief.
He "failed to appreciate that universities routinely punish students under speech codes banning speech that may be offensive," the civil liberties group wrote. It cited a well-established pattern of "universities proclaiming their commitment to the First Amendment—and then punishing students for expressing an unpopular opinion."
Yeakel was wrong to suggest that Speech First must provide evidence that the UT students had been "disciplined, sanctioned, or investigated for their speech," according to FIRE.
The brief points to 5th Circuit precedent that dictates lower courts "relax the prudential limitations" when considering First Amendment "facial challenges," referring to litigation against policies that are unconstitutional regardless of how they are applied.
The appeals court allows "yet-unharmed litigants to attack potentially overbroad statutes—'to prevent the statute from chilling the First Amendment rights of other parties not before the court,'" FIRE wrote, quoting the 5th Circuit.
The group further took issue with Yeakel's reliance on UT's statement that its civility rules were "merely aspirational," as FIRE paraphrased. It said language from the policy itself contradicted this reading, and noted how broadly worded civility policies can chill controversial speech.
The brief points to language assigning residence hall staff and governments to "decide … appropriate steps that need to be taken" to address incidents of "racism, sexism, hetero sexism, cissexism, ageism, ableism, and any other force that seeks to suppress another individual or group of individuals." This shows students can face official sanction for violating vague concepts, FIRE argues.
'These policies encourage and perpetuate a culture of outrage'
The trial court ruling, in effect, bans political speech on campus, according to the brief by the Southeastern Legal Foundation.
"Here, the threat of prosecution [disciplinary investigation], which could result in expulsion with no right to challenge prior to sanction is tantamount to forced censorship of students who wish to partake in political and public discourse," the brief reads.
Judge Yeakel was incorrect to find that the affidavit filed by Speech First President Nicole Neily was not detailed enough to support its allegations, according to the brief filed by the Pacific Legal Foundation.
"The pertinent analysis is not whether the topics the Members [of Speech First, the anonymous students,] intend to discuss are specific enough, but whether UT's policies are so vague and overbroad that the Members' speech is unconstitutionally chilled," the public interest firm said. "It is."
It then traces how UT's speech code damages students' university experience. The bias response team and speech code "encourage and enable campus cultures of offense," and "lend credibility and support to subjective speech-stifling preferences," the brief says.
All the 5th Circuit has to consider is the threatened doxxing of UT students who join conservative student groups such as Young Conservatives of Texas or Turning Point USA, the brief argues.
"The policies challenged in this case have created official mechanisms for students to report their peers," the Pacific Legal Foundation says. "These policies encourage and perpetuate a culture of outrage that threatens to not only expose the Members to official sanctions, but also strangle the free and open inquiry that has—until now—defined the university experience."
MORE: College punishes student for gun-range photo because it glorifies violence
IMAGES: Kristina Yu/Shutterstock, Anfernee Royster/Facebook
Like The College Fix on Facebook / Follow us on Twitter