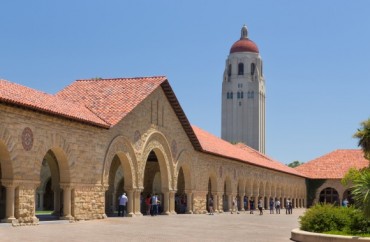 Students allege lectures 'often insensitive and inappropriate,' professor refutes claims
After nearly 50 years of teaching "American Indian Mythology, Legend and Lore," Professor Kenneth Fields has agreed to stop teaching the course.
Fields, an acclaimed poet, has been an English professor at Stanford University since 1967. His decision comes after some students found Fields' comments and teaching to be "insensitive and inappropriate" and circulated a petition requesting to "improve" the course.
"Prof. Fields has said he will no longer teach the course and the chair of the English Department has offered to meet with students to hear their concerns, as a next step," said E.J. Miranda, a spokesman for Stanford, in an email to The College Fix.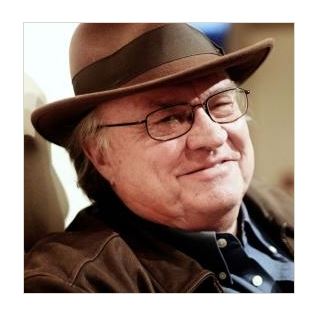 The course was cross-listed in both the English and American Studies departments. Its online description states it delved into "stories, songs and rituals from the 19th century."
The petition, authored by student Sha'teiohserí:io Patton, stated that while Fields (pictured) did not seem to have ill intent, the "lecture topics and discussions are often insensitive and inappropriate with regards to the discoursed native tribes." The petition adds "students from multiple class years have expressed discontent and concern."
One complaint in the petition is Fields discusses the "Night Chant" of the Diné – a term used to describe Navajo and Apache tribes of the Southwest. According to Patton's comments in The Stanford Daily, "You're not supposed to discuss it at all if you're not Diné, and you're especially not supposed to discuss it before it snows in New Mexico."
Furthermore, Patton claims when a Diné student brought these concerns to Fields, he dismissed them and "kind of mocked" the student, saying: "Oh, what, are you afraid that the snow monsters are going to get you if we talk about it in class?"
The second demand in the petition was to "improve lecture content by adhering more faithfully to course content."
The petition states Fields' "lectures are often off-topic and undermine the culturally rich material that he has assigned for reading," and that he "discusses things personal to his own life rather than engaging in a meaningful discussion of the literature."
For example, the petition claims, when discussing N. Scott Momaday's "The Way to Rainy Mountain," Fields concluded a story about an attempted suicide survivor by stating "the motherfucker should have thought about it before he tried jumping off the Golden Gate."
Furthermore, the petition says that Fields often unnecessarily sexualizes things.
Fields did not respond to a request from The College Fix seeking comment. But he told The Stanford Daily that "Some of the remarks were taken deeply out of context … some are total misunderstandings, whether deliberate or accidental; some I did not say at all."
Furthermore, Fields said he was "horrified and wounded to read what was being said about the course and about me."
"I recognize very little of myself or of what happened in the course this fall in these charges."
"I have taught the course in Native American Literature for nearly 50 years because I love it and respect it, and if I had not taught it, no one else would have," Fields told the Daily. "…It goes without saying that I will not be teaching this material again."
When contacted by The College Fix, Patton said she is "overwhelmingly satisfied by the Stanford faculty's timely reaction and how they've handled everything thus far."
She said she "had no ill-intentions towards Prof. Fields and in no way intended for him to completely stop teaching the class or feel attacked in any way."
"We wanted, simply, to let him know that as native students, the way in which he was teaching the course could, at times, be done more sensitively and with more consideration for those in and outside of the classroom," she said.
When asked about Fields' refutations to her claims, Patton told The Fix she "was sure to be accurate with recording some of the statements he made in class to assure the petition did not have any false accusations."
"I would record certain statements in my notes so that I did not forget them, and restate them wrong," Patton said. "I personally don't remember every casual statement I make, so I would not be surprised if that is the case for him."
In addition to getting Fields to step down, the support for the petition – 32 signatures – has also caused the course to get delisted by the Native American Studies program, according to the Daily.
Neither Native American Studies chair Teresa LaFromboise nor Native American Cultural Center Director Karen Biestman responded to The College Fix's request for comment.
MORE: Students who built teepee for art class called offensive; outcry prompts removal
MORE: Fraternities at Penn can be fined $500 for 'insensitive messages'
Like The College Fix on Facebook / Follow us on Twitter