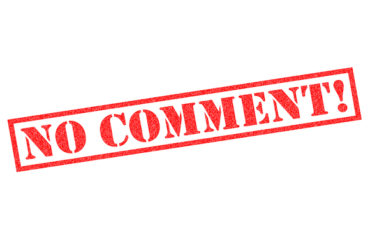 'I'm personally more comfortable with them being here,' one says
LGBT activists on college campuses have been known in recent years to target Chick-fil-A for its perceived hostility to gay individuals. In some cases students and faculty have succeeded in blocking the chain from opening locations at their institutions.
Yet many of those same activists are largely silent in the wake of the restaurant's new donation policy, which halted charitable contributions to organizations that are reportedly critical of LGBT ideology.
Numerous schools have seen significant anti-Chick-fil-A activity in recent years. Much of it comes from LGBT activists who feel the restaurant's religious beliefs, as expressed through its donations, are bigoted and unjust. In May of 2019, faculty at Cal Poly San Luis Obispo voted to remove the fast-food chain from their campus. In August of this year, University of Kansas faculty wrote a letter also demanding Chick-fil-A be removed. (Neither university ended up removing the chain from campus.)
In September at Purdue University, meanwhile, students were heavily opposed to the restaurant's making a permanent location on campus after having had a pop-up restaurant there for a year. That effort also failed.
Last week Chick-fil-A announced that it will no longer be donating to the Salvation Army and the Fellowship of Christian Athletes. This decision comes after years of criticism directed at the chain from the LGBT community, who claimed that these organizations were hostile toward gay, lesbian, bisexual and transgender individuals.
"We made multi-year commitments to both organizations and we fulfilled those obligations in 2018," a company spokeswoman told media outlets last week, adding that the corporation plans to continue charitable works concerning "education, homelessness and hunger."
Opponents mostly silent
The College Fix emailed several students and professors who have been publicly opposed to Chick-fil-A in the recent past, asking for their thoughts on the company's decision. Purdue Student Government President Jordan Boileau, an "openly gay" student who has previously spoken out against Chick-fil-A, said neither he nor the student government has any comment about the chain's recent decision. "Our number one priority is promoting and fostering a culture of care and respect on our campus," he told The Fix.
Katie Batza, a women's studies professor at the University of Kansas who said earlier this year that the school had "compromise[d] its moral standings" by allowing Chick-fil-A on campus, declined comment via email.
Professors Audrey Ruple and Alice Pawley of Purdue and Professor Shawn Alexander of the University of Kansas, all of whom have gone on public record as opposing Chick-fil-A's presence on their respective campus, were contacted multiple times via email. None responded.
Professor Thomas Gutierrez, a physics professor at Cal Poly, was the lone anti-Chick-fil-A activist to offer substantive comment. He told The Fix he has "more respect" for Chick-fil-A after its recent decision. Gutierrez had previously argued that Chick-fil-A's presence on campus was in "violation of [Cal Poly's] values."
"Their recent decision to cease funding to certain organizations is more in alignment with our campus's values," Gutierrez said, adding: "We already have a Chick-fil-A on our campus and I'm personally more comfortable with them being here knowing they have reflected on their donation patterns and brought their practices more in line with our campus values."
"It will be interesting to revisit this issue in a couple years to see if they have maintained it going forward," he added.
Though Chick-fil-A has faced steep opposition on some campuses, it has nevertheless remained a staple at many colleges and universities across the country.
The company has nearly 300 locations at schools in over 30 states. Several of those institutions were ranked as among the "best colleges for LGBT students."
MORE: Chick-fil-A is far more selective than Harvard about who it lets in
MORE: School stands fast on Chick-fil-A campus presence despite student, faculty complaints
IMAGE: vchal / Shutterstock.com
Like The College Fix on Facebook / Follow us on Twitter