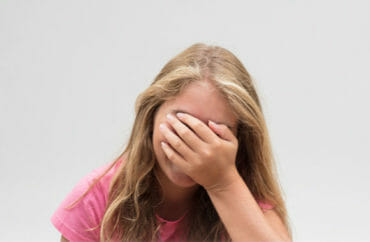 Georgetown University's medical school wants students to take A.C.T.I.O.N
Microagressions—those ephemeral, fleeting remarks and actions that on many college campuses have risen to the level of hate crimes—are getting new treatment at Georgetown's Department of Medicine. As Campus Reform reports, that department is sponsoring a "poster campaign" meant to "work towards developing a response strategy BEFORE a microaggression appears, and building efficacy in faculty, staff, students, and trainees who must respond in real time to microaggressors."
"Microaggressions show up everywhere in society including in our classrooms, clinics, hallways, on social media, in our neighborhood watch app, and at the grocery store!" the campaign states.
Well, okay, then. In truth, microaggressions are a very useful and practical tool for campus activists, insofar as they are essentially a blank slate on which people can project any perceived slight or insult. Some microaggressions that students have identified in recent years include saying "God bless you" after a sneeze, claiming that America is a melting pot, asking, "Why can't boys just dress like boys?" and telling a disabled person that he or she is "inspirational." Sometimes, to be sure, what is called a "microaggression" is actually just an awkward comment. Calling such clumsy conversation an "aggression" is a bit of an overstatement; creating campaigns and campus bureaus to respond to such things is straight-up overkill.
Those of us who follow such things were hopeful that the microaggression craze might eventually fade. It's not like we need yet another way to make campuses even less conducive to free exchange than they already are. But as Georgetown shows, the phenomenon is here to stay for a while. The school encourages students to respond to such comments with a six-point "A.C.T.I.O.N." plan, and they are also launching a "bias reduction and improvement coaching" program. Georgetown's medical school has a good reputation, and deservedly so. It will be a shame if it sinks to the level of silly witch hunts to which so many other schools and campuses have already descended.
MORE: New microaggression: Seats in the classroom that are 'too small for many people'
IMAGE: Giulio Fornasar / Shutterstock.com
Like The College Fix on Facebook / Follow us on Twitter