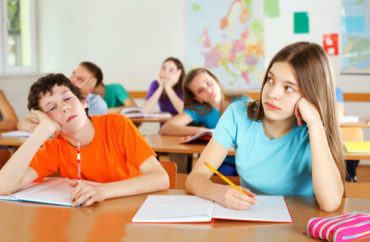 As a former teacher with the University of Notre Dame's Alliance for Catholic Education, Kate Hardiman taught at a private high school in Chicago and saw first hand how students would travel upwards of an hour to get to campus, then often stay late until the evening hours.
The dedication to the lengthy daily commute was worth it to these teens and their families, she said.
"They were coming from deep on the south side of Chicago, the west side of Chicago," she said. "Largely they were super grateful to be out of their neighborhoods, and that was reflected in conversations."
The need for school choice — whether it be for academics, safety, targeting the needs of a specific population, and many other reasons — is vital for the success of America's next generation, she said.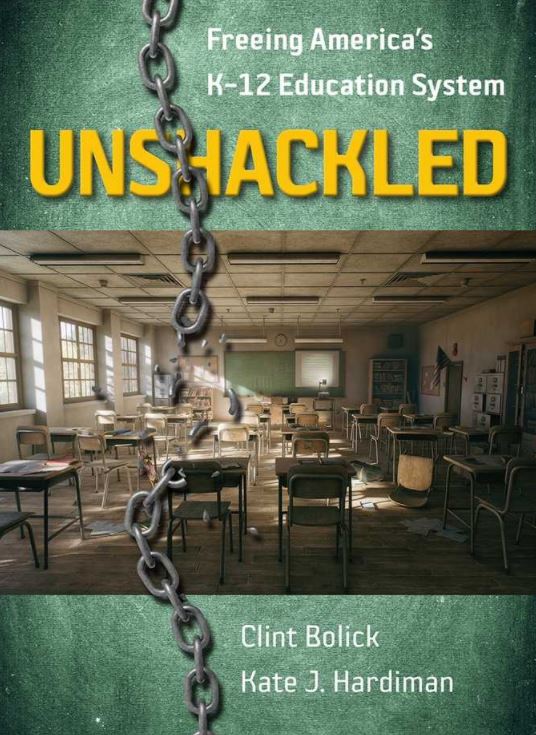 That's why she she said co-authored the newly published book "Unshackled: Freeing America's K–12 Education System." She dedicated it to her former students "for their daily display of faith and perseverance. May we create a better education system for your children."
Hardiman, a former student reporter for The College Fix who today is earning her law degree to pursue a career in education and law policy, spells out in "Unshackled" along with her co-author, Clint Bolick, how to fix the public education system.
Bolick serves on the Arizona Supreme Court.
"The book is intended for parents, not policy wonks," Hardiman told The Fix. "We think parents are going to be leading this change, and we're already seeing this happen during COVID."
"We really need the American parent as a whole to understand why this is important, and also to demand more for their child, and be empowered to do so."
The word "unshackled" represents the main thrust behind the book's many proposed solutions: free schools to enjoy hyper-local control, free parents to use their tax dollars for a myriad of school choice options, free teachers from unions so the best educators rise to the top and make more money.
It has been my distinct pleasure to work for the last several years on Unshackled: Freeing America's K-12 Education System with Clint Bolick. We recognized that our education system was broken long before the COVID-19 crisis.

— Kate Hardiman (@katejhardiman) December 8, 2020
"If we can eliminate or reduce the power of central school district bureaucracies over individual schools, their funding, and their governance, the realm of the possible expands greatly in terms of what public schools can accomplish," the book states, dubbing the model "community schools."
"In this new system, public schools will be much more autonomous; they will be responsible to the state in terms of educational basics and quality, responsible to parents and students whom they need to attract and retain, and largely free to adopt strategies and allocate resources to fulfill those responsibilities as they deem best."
Hardiman, in an interview, described it as decentralizing to the school level, "essentially removing the middle man of school districts and returning power to individual principles so they have more fire power and have power to make the interventions most tailored to their communities."
For example, in Chicago, one section of the city is largely Spanish speakers, another section struggles in math, but the curriculum is a one-size-fits-all approach, she said.
"The schools can't really make curriculum decisions based on their student populations, it's insane," Hardiman said.
The book also calls for the expanse of Education Savings Accounts as a major piece of reform. Currently used in six states in one form or another by roughly 19,000 U.S. students, an Education Savings Account is a state- or third party-funded savings account earmarked for education, the book states.
"Parents can withdraw their children from their public district or charter school and receive a deposit of public funds into government-authorized savings accounts," it states. "They can then direct those funds toward any approved educational expense."
Examples include private school tuition, distance learning programs and software, educational therapies, community college courses and extracurricular activities, and unused funds can be saved for college or vocational training, the book explains.
"The important advantage of of an ESA is that the funds can cover any combination of services, allowing parents to truly treat education as a customizable commodity," the book states.
Additional chapters are dedicated to unshackling the teacher talent pool, and paying the best teachers more money, as well as harnessing the power of technology for school choice options.
At the end of the day, it's parents who will drive the reform, backed up by wins in the courthouse, Hardiman said. Parents should call their legislature to push reform, run for school board, and seek out different educational options for their child.
"Efforts to increase educational freedom through parental choice, charter schools, and homeschooling are witnessing great success, despite what the media would have us believe," the book states.
"These dynamic, positive movements illustrate that if we build it, families will come. … We must ensure — especially with the economic downturn likely after the COVID-19 crisis — that the supply of available schools of choice expands rather than constricts."
MORE: Public school teachers required to attend 'white privilege' training
IMAGE: Samba / Shutterstock
Like The College Fix on Facebook / Follow us on Twitter