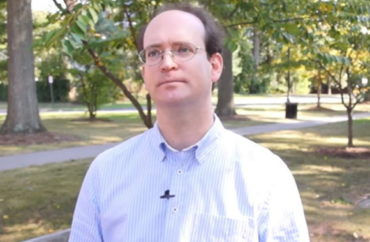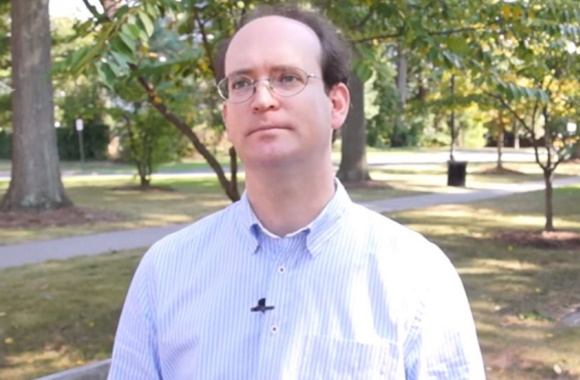 Colleges should encourage scholars who challenge 'the social orthodoxy that dominates the academy'
Joshua Katz criticized Princeton University colleagues who made a host of illiberal demands, including higher pay and longer sabbaticals for only nonwhite faculty and ideological conformity among nonwhites.
His "Declaration of Independence by a Princeton Professor" also warned against their proposals to set up a committee that scrutinizes peers for behavior and research that shows subjective racial bias. (In a bit of hyperbole, Katz referred to a particularly shrill but defunct student activist group as a "small local terrorist organization.")
Not only did a student and alumni petition denounce him for his essay, but the administration hinted it would investigate him after President Christopher Eisgruber said Katz (above) didn't express his views "responsibly." (Eisgruber later walked that back.)
Katz will be honored for publicly dissenting from groupthink, however.
The American Council of Trustees and Alumni announced the classics professor would receive its "Heroes of Intellectual Freedom" award for 2020. The inaugural awards last year were given to faculty and administrators who advocated for academic freedom, highlighted the overwhelming leftism of college administrators and protected an Israel study-abroad program, among others.
MORE: Katz critics try to cancel classicist for questioning illiberal faculty demands
In a press release Wednesday, ACTA praised Katz for highlighting the "dangerous implications" of the illiberal faculty demands for academic freedom and warning that their implementation "would lead to civil war on campus" and further erode public trust in "elite institutions."
"ACTA is proud to honor the campus heroes who pull our colleges and universities back to the unfettered freedom of thought that is the lifeblood of a traditional liberal arts education," said President Michael Poliakoff, encouraging them to support scholars who challenge "the social orthodoxy that dominates the academy":
Free expression is under assault on campuses across the nation, and university leadership is often reluctant to resist demands for safe spaces, trigger warnings, and censorship of "offensive" views.
The other "distinguished" honoree for 2020 is Abigail Thompson, a University of California-Davis math professor who came under fire for opposing mandatory "diversity statements" in hiring, which she characterized as "a political test as a screen for job applicants."
ACTA's page for its "heroes" still showcases last year's class, plus Thompson. It does not include Katz as of Wednesday afternoon.
MORE: UC Santa Cruz tosses qualified candidates in first round, not diverse enough
IMAGE: Grammar Revolution Movie/YouTube
Like The College Fix on Facebook / Follow us on Twitter