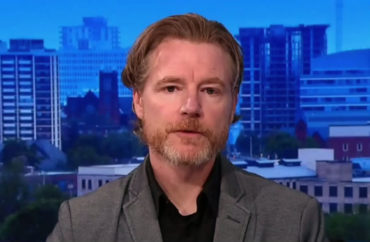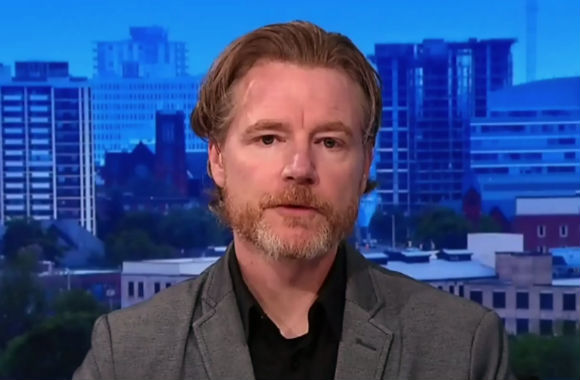 UPDATED
'Our universities no longer cherish the idea of searching for truth'
David Haskell tried to promote freedom of expression at Canada's Wilfrid Laurier University by working from the inside, with little to show for it.
Now the journalism professor wants to promote campus freedom of expression from the outside, as a member of Parliament.
Haskell is running for office as a candidate of the People's Party of Canada, formed less than a year ago by a disgruntled ex-Conservative Party member.
The professor's campaign website says he "stands on a platform of individual freedom, personal responsibility, fairness and respect." He's seeking to represent the Cambridge-North Dumfries region of Ontario, where he and his family have lived for nearly 20 years.
Haskell first gained media attention in 2017 after defending a graduate teaching assistant, Lindsay Shepherd. WLU investigated her for exposing her undergraduates to a debate on gender-neutral pronouns involving the controversial University of Toronto psychologist Jordan Peterson.
After it exonerated and apologized to Shepherd, WLU appointed Haskell to a newly created Task Force on Freedom of Expression. He quit in disgust, claiming the university's steep new security fees were targeting right-leaning campus speech.
"My whole decision for getting into politics was I can see that we have lost our universities," Haskell told The College Fix in a phone interview last week.
"Our universities no longer cherish the idea of searching for truth," but rather cling to "an established orthodoxy to which you must align or you will be censored or excluded," he said. Concluding that his public advocacy in the media has had little impact, Haskell determined that "the last vestige of hope was to go into government."
'Merit and competency should be the only criteria by which someone advances'
Haskell's crusade against safe-space culture at WLU didn't start with Shepherd. Months earlier he criticized a student group for getting a lawyer disinvited from campus because she successfully defended a radio host accused of sexual assault.
He took an early role in building public support for Shepherd, who secretly recorded professors and staff reprimanding her for showing three minutes of the TVOntario pronoun debate.
The former TV news reporter opened a pro-Shepherd rally by accusing the university of violating its promise to parents that it would "expose [students] to both sides of an argument." He encouraged students to sign a petition demanding freedom of expression from WLU.
When he was appointed to the task force on freedom of expression, Haskell told The Fix that he was the only member to publicly support Shepherd and to "explicitly state from the outset" that he favored as much free speech as Canadian law allowed.
(Shepherd is in the news again after Twitter reinstated her account on Friday. It had suspended her earlier this month because Shepherd criticized a transgender woman, Jessica Yaniv, who is filing human rights complaints against salons that refuse to wax male genitalia.)
MORE: WLU apologizes to TA for saying she broke the law by showing debate
After the Shepherd controversy, Haskell said the Conservative Party approached him on whether he would consider running for office.
The party campaigned on campus free speech last year when it challenged the Liberal government of Prime Minister Justin Trudeau. Some of its members even attended a libertarian student conference in Washington to get tips on challenging the suppression of campus speech.
But Haskell was not impressed when he started talking to the party. "I let the Conservatives know, and I even filled out the nomination, and then I started meeting with people in the party, and telling them about the things that were concerning me," he told The Fix.
In his telling, Haskell "kept coming against opposition" as he shared the ideas he wanted to promote. Party officials told him they wanted to steer clear of issues that would incite controversy or cause Conservatives to lose votes.
"My concerns were things like identity politics," he told The Fix. "I wanted to be able to say that we've got to stop the tribalism that's developing in our country," and that "merit and competency should be the only criteria by which someone advances, not some external characteristic."
The skeptical response made him "disillusioned" because it illustrated the "mess" that Canada is in, that "people don't want to speak up. We have a crisis of courage."
The pushback led Haskell to gravitate toward the People's Party of Canada, whose fundamental values he described as freedom of expression and conscience. It was formed less than a year ago by Maxime Bernier, an MP who resigned from the Conservative Party in part because of its political correctness.
His campaign has centered around preserving fundamental freedoms that he believes are crucial to human flourishing.
"There really only is one place where you see equality in the laws and also in the actual workings of the society, and that is in the West," Haskell said. The West realizes "just how precious" its freedoms are only when they "evaporate."
MORE: Haskell quits free-speech task force to protest steep security fees
'This paternalistic behavior by universities is making [students] weak'
Haskell has become passionate about giving a voice to conservative students, professors and speakers who have been silenced by what he characterizes as progressive groupthink on campus.
"Holding a pro-life view is absolutely legal in Canada, but [university administrators] are trying to create social pressure so that it becomes legitimate that their views can't be voiced," he told The Fix.
He encourages conservative students to educate themselves so that they can better engage in civil debate with political adversaries.
"All of this hand-holding and all of this paternalistic behavior by universities is making them weak, intellectually and emotionally," Haskell said. "This culture of discrimination against conservatives and libertarians is making us vastly stronger, and that strength can be put to good use."
In order to retain young voters, Haskell emphasized that right-of-center politicians need to harness the messaging systems that resonate with students and young people.
"Young people in general are idealistic," he said, "and they've got a moral sense that they want to change the world for the better." His primary concern is that "conservatives have done a terrible job at articulating our moral vision," which is that people have "a satisfying life."
This is accomplished best by marriage, children, commitment to family, employment and hard work. "All of the evidence says that by following the traditions that conservatism has promoted, you have the most satisfying life," he said.
CORRECTION: The original article misidentified Haskell's home region. It is Ontario. The article has been fixed.
MORE: A 'giant vulva' activist? It's in Lindsay Shepherd's $3.6 million lawsuit
IMAGE: The Classical Liberal/YouTube, Wilfrid Laurier University
Like The College Fix on Facebook / Follow us on Twitter