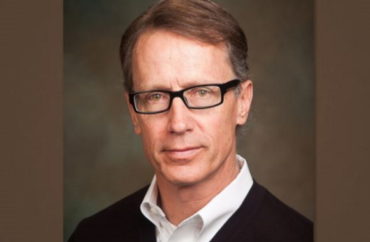 Never cited a specific policy that his constitutionally protected speech violated
Last month Weber State University's Scott Senjo briefly resigned, then rescinded his resignation, following outrage about his viral tweets that mocked, criticized and made light of violence against some protesters.
Now the criminal justice professor has "permanently separated" from the taxpayer-funded institution, it told the Standard-Examiner Tuesday.
He was on leave and under investigation by the university at the time. A spokesperson previously told The College Fix that after Senjo's rescinded resignation that the university was reviewing "the impact of his Tweets on university operations," providing no specific policy he was accused of violating.
Senjo (above) had joked "that's not how I would have driven the car into the crowd" in response to a video of an NYPD car driving through a crowd of people protesting the death of George Floyd. He also told a black reporter who had been roughed up by a cop during a protest that "you wouldn't be able to tweet" if Senjo were a cop.
He later apologized for those and other tweets, saying he failed in his role as a professor in the "sordid atmosphere of Twitter knife fights where sarcastic put-downs and tasteless humor are often the norm."
MORE: Senjo on leave, under investigation for offensive tweets
Though the Foundation for Individual Rights in Education warned the public university that it could not constitutionally investigate – much less punish – Senjo for "protected speech" about his political views outside the classroom, the government officials who run Weber State apparently ignored the civil liberties group.
The Standard-Examiner said it asked about Senjo's status after his "biography and photograph conspicuously disappeared" from the university website:
"Weber State University can confirm that criminal justice professor Scott Senjo has permanently separated from the university after resigning," reads a statement WSU emailed to the Standard-Examiner. "He is no longer employed. The university considers this matter resolved, ending processes that were set in motion on June 1."
In a separate statement to the community Tuesday, President Brad Mortensen gave no indication that the investigation had ended following FIRE's warning that it was unconstitutional on its face:
"We are an institution of higher education," Mortensen said. "We strive to create a diverse and inclusive university where all feel welcome. We condemn language that promotes violence, diminishes individuals or makes people feel unsafe. At the same time, we value an individual's right to freedom of expression whether or not we agree with perspectives they share."
The Salt Lake Tribune reports that Senjo's since-removed faculty page says he has been at Weber State for 20 years, receiving tenure in 2008.
MORE: Weber State investigates instructor who argued space is created by whites
MORE: 'Black privilege is real' prof under fire: protest hits his home
MORE: ASU dean offer revoked after police-supporting tweet
IMAGE: Weber State University
Like The College Fix on Facebook / Follow us on Twitter