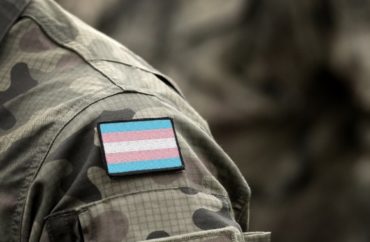 Authors defended the 'inherent ability and right' of teens to consent to 'gender-affirming' treatments
Five military health providers, including two university professors, advocated for "gender-affirming" treatment for gender dysphoric young people in the Military Health System and stated that children as young as seven could participate in medical decisions, according to a paper published last month.
Adolescents identifying as transgender "have an inherent ability and right to consent to gender-affirming therapy," according to the paper.
The authors work on U.S. military bases and some "are involved in treating military-connected minors," Fox News reported Wednesday.
Co-author Natasha Schvey is associate professor and director of graduate studies at Uniformed Services University, a health science university of the U.S. federal government. Fellow author David Klein is an associate professor of family medicine and pediatrics at Uniformed Services University and associate clinical professor at UC Davis School of Medicine.
The rise in military youth seeking "gender-affirming care" reflects a broader U.S. increase in adolescents identifying as transgender or "gender-diverse," according to the authors. They attributed these elevated numbers to "increased awareness of the full range of gender identities, social acceptance, and improvements in medical care."
They also stated that "prior research has found that children can begin participating in their medical decision-making as early as age seven."
A disclaimer appended to the paper states that the author's opinions "are not to be construed as reflecting the views of Uniformed Services University (USU), the Department of the Air Force, the Department of the Army, the US Department of Defense, or the US Government."
The DoD should use its power to advocate transgender treatments, authors wrote
Nonetheless, the authors recommended that the Department of Defense "leverage its robust, intact systems to overcome evolving barriers to the provision of and access to [transgender] care."
They should do this by "publicly declaring a gender-affirmative position" and "provid[ing] education and training" in "gender-affirming care," the authors wrote.
Dr. Stanley Goldfarb, former professor and associate dean at the Perelman School of Medicine at the University of Pennsylvania, told Fox News that the study's authors should "examine the literature."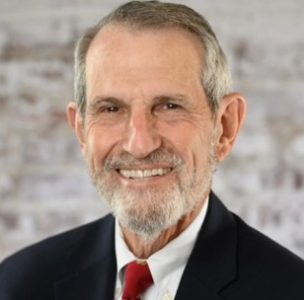 Goldfarb (pictured) founded the nonprofit Do No Harm in opposition to "anti-racist" initiatives and other woke ideologies in healthcare, especially in medical schools, The College Fix reported last May.
"The reason that Finland, Norway, Denmark, and the U.K. have opted to severely restrict the use of puberty blockers and sex-characteristic altering hormones is that we have little if any evidence that we are not hurting more children that we are helping," Goldfarb told Fox.
Additionally, "just because a child states that they understand the implications of gender transitioning does not mean that they can conceive of their future regrets," according to Goldfarb.
MORE: 'We are permanently harming' kids: University gender clinic whistleblower
IMAGE: Bumble Dee/Shutterstock; Do No Harm
Like The College Fix on Facebook / Follow us on Twitter