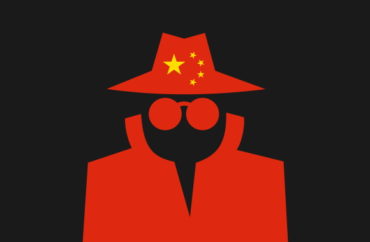 Late last week, a group of 177 Stanford faculty members from over 40 departments signed a letter urging U.S. Attorney General Merrick Garland to end the "China Initiative," a Donald Trump-era initiative to root out Chinese spies on college campuses.
"We believe the China Initiative raises concerns of racial profiling and is harming the United States' research and technology competitiveness," the faculty members wrote in their open letter. "This initiative has led to a significant increase of investigations and prosecutions to researchers in academia, with most cases unrelated to intellectual property theft or scientific/economic espionage."
The professors also complain that the China Initiative "disproportionately targets researchers of Chinese origin."
In June, the DOJ vowed to move forward with the program, even after a recent prosecution ended in a mistrial.
The agency will "not back off prosecuting crimes involving a nexus with the People's Republic of China," Justice Department spokesman Marc Raimondi said at the time.
Since the China Initiative was first unveiled by Trump-appointed Attorney General Jeff Sessions in 2018, DOJ has prosecuted over a dozen researchers for their ties to China. These cases have been covered closely by The College Fix.
And late last year, The Fix discovered Stanford's likely involvement in developing facial recognition technology being used against ethnic minorities in China.
Over the past decade, few schools in America have been entwined with China as closely as Stanford. According to the U.S. Education Department, only three schools (Harvard University, the University of Southern California and the University of Pennsylvania) have accepted more money from Chinese sources than Stanford.
According to Education Department data reviewed by The College Fix, Stanford has accepted $395 million in foreign-based gifts and contracts since 2014, including $64 million in unidentified, anonymous gifts and contracts from and with the People's Republic of China.
In July 2020, Stanford researcher Chen Song was charged with visa fraud after she lied on her visa application and concealed her membership in the military arm of the People's Republic of China. But new charges from the DOJ further accused Song of obstruction of justice, destruction of documents, and for additional false statements regarding her scheme to remain undercover. In February of this year, DOJ expanded the slate of charges against Chen.
The DOJ has denied there are any racial motivations behind the prosecutions.
"It is the conduct that drives the case," Jay Bratt, a senior counterintelligence official in the Justice Department's National Security Division, told The Washington Post in June. "Not the ethnicity."
The group of Stanford professors has given itself the name "Winds of Freedom," derived from the Stanford motto "Die Luft der Freiheit weht" ("The Winds of Freedom Blow.")
Read their full letter here.
MORE: Justice Department vows to move forward with 'China Initiative' after prosecution of professor ends in mistrial
IMAGE: M. Sur / Shutterstock
Like The College Fix on Facebook / Follow us on Twitter