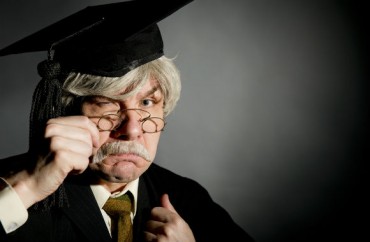 Districts struggle to deal with COVID's 'lost year'
American K-12 public schools greatly expanded summer school options for students this year to help deal with the disruptions in education caused by COVID-19.
The disruptions in education were worldwide but acutely felt in this country.
School closures worldwide peaked on March 30, 2020, with 167 country-wide school closures, of 190-plus countries in the world, according to data from the UNESCO Institute for Statistics. These school closures affected a staggering 1.45 billion students, which amounted to 82.8 percent of all enrolled learners worldwide.
Schools planned for action
To compensate for the deficiency in education caused by COVID-19, most American urban schools beefed up plans for summer education.
The Center for Reinventing Public Education in May of 2021 surveyed 100 urban and large school districts in the US to evaluate their plans for summer education. In the review, 97 of the 100 schools had shared plans for summer learning.
That's significant because, two months prior in March, the same organization reported only 53 of the 100 districts having summer education plans, which was similar to schools a year ago in 2020.
Among the 100 urban schools that revealed the details of their summer learning options, 46 percent offered in-person and remote instruction, 29 percent in-person only instruction, and only 5 percent remote-only.
Over 70 percent of the districts emphasized the availability of different focuses in their programs such as summer enrichment opportunities, credit recovery, and support in math and English language arts.
More kids enrolled this year
In addition to the increase in summer program options, enrollment has increased at several locations in the United States. The adjacent areas of St. Tammany Parish and New Orleans, Louisiana, are both primary examples.
Summer enrollment has increased for both high school and elementary in St. Tammany Parish. "In high school, enrollment increased more than 215%, from 461 students last summer to 1,457 this summer, school district statistics show. For elementary students, summer school enrollment rose more than 300%, from 158 students to 634, the statistics show," reported the Times-Picayune newspaper.
"In New Orleans, more than 13,000 students — triple the typical number — were enrolled in summer school of some kind, NOLA Public Schools said in May," reporter Marie Fazio stated.
American Rescue Plan funds
The federal government provided funding that could be used for summer education opportunities in the American Rescue Plan Act of 2021 which was signed into law by President Biden on March 11, 2021. The bill supplied $122 billion in funding for K-12 schools which was divided among the 50 states to help schools reopen.
The Department of Education stated that these funds can be used by states and school districts to address the impact of COVID-19 on pre-K through 12 education. The Department provided guidelines for how the funds can be applied and included, "Funding crucial summer, afterschool, and other extended learning and enrichment programs."
"These funds…will allow schools to invest in mitigation strategies to get students back in the classroom and stay there, and address the many impacts this pandemic has had on students—especially those disproportionately impacted by the pandemic," Secretary of Education Miguel Cardona said in a news release.
MORE: University launches summer school class dedicated entirely to studying Donald Trump
IMAGE: principal-grumpy.Shutterstock
Like The College Fix on Facebook / Follow us on Twitter