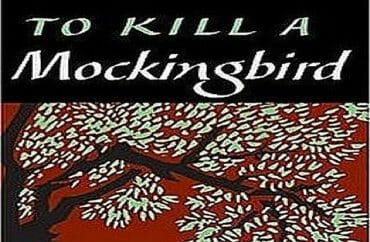 A school board in Ontario, Canada has pressured teachers not to teach the classic "To Kill a Mockingbird" due to its "violent and oppressive" nature towards black students.
It also features a "white savior" which makes the story's black characters appear "less than human."
The National Post reports schools in the Toronto suburb of Peel received a directive noting "The use of racist texts as entry points into discussions about racism is hardly for the benefit of black students who already experience racism.
"This should give us pause — who does the use of these texts centre? Who does it serve? Why do we continue to teach them?"
The message conflated the book's use of the N-word to "violence," and states that complaints about censorship is a "poor reason" for keeping a racist book in use.
However, the school board denies the memo is a call for a ban … or an argument against using the novel.
"That's not its intent at all," said Adrian Graham, Peel's superintendent of curriculum and instruction support services. "We're definitely not about banning books. We don't have any English texts that are banned."

One Peel District School Board English teacher of long standing, however, called the memo "intimidating," and a "de facto book ban" that tells teachers who dare to assign the book that they will not be supported by the school board if anyone complains.

The teacher was particularly bothered by the suggestion of white supremacy.

"White writers write from their own schemas, their own perspectives and white supremacist frameworks that reflect the specificity of their culture and history on racialized peoples," the document says.

"That's a dangerous thing, to refer to a white writer as a white supremacist," the teacher said.

The teacher said the novel is typically read in Grade 9, and that it is always taught with a critical eye to racism and the story's historical and political context, and author Harper Lee's own orientation, as a white woman, to the racism of 1930s Alabama, where the story is set, and the civil rights movement of the 1960s, when it was published.

The teacher said, for example, that there is typically a discussion of the true story of racially motivated false accusations on which the book is partly based.

"Mentioning the history of racism, to me, isn't racism itself," the teacher said. "We're not promoting racism, we're referring to the reality of it."
The Harper Lee classic has caused various squabbles here in the States over the last few years; most recently, the Monona Grove School Board in Wisconsin voted overwhelmingly in May to keep the book in the curriculum after a parent had complained about its "48 racial slurs directed at African Americans."
Even (student) projects related to the book aren't, well, safe. In February, a visiting girls basketball team at a Virginia high school thought English students' "Mockingbird" assignments — some which featured imagery of guns and the KKK — were "directed toward them."
MORE: Parent says 'Mockingbird' 'perpetuates racist thoughts'
MORE: District bans 'Huck Finn,' 'Mockingbird' due to racial terminology
IMAGE: Rachel Gonzalez/Flickr.com
Like The College Fix on Facebook / Follow us on Twitter