Receives two life sentences in prison 
The gunman who opened fire and killed two of his classmates and wounded four others in a shooting at the University of North Carolina Charlotte in April pleaded guilty to murder recently and received two life sentences in prison without the possibility of parole.
During the sentencing hearing Sept. 19, a motive emerged as attorneys said the shooter, Trystan Andrew Terrell, wanted to go to prison to avoid paying off mounting student loan debt, according to several local news reports.
Also, the shooter's attorney said Terrell has "a strain of autism," WCNC reported.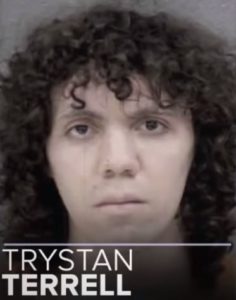 On April 30, Terrell entered a classroom in Kennedy Hall and emptied his handgun clip into a defenseless classroom of students. The four students who were injured are Sean DeHart, Drew Pescaro, Rami Alramadhan, and Emily Houpt, and two others who were killed are Riley Howell and Ellis "Reed" Parlier.
In the aftermath of the shooting, the 22-year-old perpetrator was identified as a former student of UNC Charlotte who had withdrawn from classes earlier in the spring semester.
He had been charged with four counts of attempted murder, four counts of assault with a deadly weapon with intent to kill, possession of a firearm on an educational property and discharging a firearm on an educational property, the New York Times reported.
As Terrell's case made its way through the court system, it was heavily debated whether or not he was mentally competent to be sentenced to the death penalty, as his diagnosis of autism was argued to make this punishment violate his constitutional right against cruel and unusual punishment, the Charlotte Observer reported.
"His sentencing has divided prosecutors, the victims and their families over whether a man diagnosed with autism and developmental disabilities should face the death penalty," the Observer reported. "As part of his deal with prosecutors, Terrell entered a guilty plea that will keep him behind bars without the possibility of parole, but he won't face the death penalty."
In the weeks after the shooting, some students on campus discussed the shooter, recalling his inability to communicate well and relate socially. In the sentencing hearing, Terrell's voice sounded as if he has some sort of speech impediment as he said "I'm so sorry, I made a mistake."
His demeanor in court in September appeared vastly different than how he acted on the day of the shooting, telling a journalist as he was arrested: "I went into a classroom and shot some guys."
"Today's sentence brings to justice a man wholly responsible for taking the lives of Ellis and Riley," District Attorney Spencer Merriweather said during a press conference. "As this sentence was handed down, it ensure the man who committed these horrible crimes will never harm anyone again."
But the DA's decision to accept the plea deal and give him life in prison was met with mixed reactions, and sparked quite a bit of controversy on campus, with several students voicing anger.
Pescaro, who was among those shot, responded to the plea deal by stating in part: "I truly feel let down by the DA's office and how they went about handling the case. Justice is not being served in my eyes and it will never be viewed that way with how this case was handled. This case is a precedent setter for our state and the precedent that is being set is weak, spineless, and does not deter people from committing these types of crimes in the future."
This sentiment was also echoed by many on campus. Conversations in classrooms and among social clubs often included students who said they felt the shooter's actions warranted the death penalty.
Olivia Tikalsky, a student at UNC Charlotte, told The College Fix in an interview that while the death penalty would have been a good outcome for this case, she still believes "he got what he deserved."
"Whether or not he gets the death penalty isn't relevant because, either way, he's going to rot in jail for the rest of his life. It may have been a cop-out to claim that he wasn't deserving of the death penalty because of his autism and mental issues, but I'm just relieved he is going to be behind bars for the rest of his life for what he did," she said.
The mother of Reed Parlier told the Charlotte Observer that "in our ideal world, he would just be taken out back and shot on the spot, in the head, just like he did to Reed… But we know that's not how, unfortunately, this system works. We told the (district attorney) that that's what we wanted, and they chose to take the plea."
MORE: I am a young woman surrounded by gun violence. I deserve the right to keep and bear arms.
IMAGES: screenshots
Like The College Fix on Facebook / Follow us on Twitter