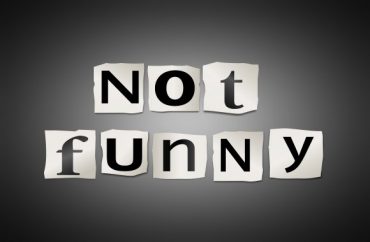 'I will be bringing this up with the proper channels'
Yale University got ahead of itself when students started complaining about a harmless joke by a student in the mountains.
An administrator promised to "take action" on the Instagram post before walking herself back, claiming she didn't actually know what students were complaining about.
The Yale Daily News reports that an unnamed junior posted a photo of himself "smiling amid a backdrop of snowy mountains." The caption on the photo read: "All this ICE but no detention centers in sight."
It quickly went viral, with students claiming it was offensive to undocumented immigrants targeted by U.S. Immigration and Customs Enforcement.
The head of the Silliman residential college, psychology professor Laurie Santos, told a student who emailed her about the post that Santos was "upset that a member of my community would post something like this." (The unnamed student, whom the News declined to name because he's not a public figure, apparently lives in Silliman.)
Many other students had contacted her about the post, and "I will be bringing this up with the proper channels," Santos wrote.
You may recognize the name "Silliman." Nearly four years ago, the prior head of the residential college, Yale sociology professor Nicholas Christakis, was physically confronted and shouted down by student residents for his wife Erika's view that Yale should not police students' Halloween costumes (below).
The incident was a national embarrassment for Yale; Erika Christakis, who led Silliman with her husband, quit teaching at Yale as a result. It also spurred outsiders to campaign for Yale trustee on free-speech platforms: journalist James Kirchick last year and Georgetown University law professor Nicholas Rosenkranz this year. (He needs 4,266 signatures from Yale alumni by Oct. 1 to qualify for the ballot.)
MORE: Student goes nuts in confrontation with Christakis about Halloween
Santos's threatened investigation into a student's private speech alarmed more mature members of the Yale community, as well as getting the attention of Yale President Peter Salovey.
The Silliman head told the News her email had been poorly phrased and reflected the lack of information she had:
When I wrote, I was boarding a plane just as I saw that my email inbox was full of messages, and in the moment, I didn't have enough details to understand what had happened. I finally understood that students were writing to me about a private social media post. Yale does not police student's free speech, and so it is not appropriate for me to try to influence what students can or can't say, including on social media, but I nevertheless saw that the community was deeply affected by the post.
Santos did not really back off, however. Using her power as an administrator who can discipline students, she "checked in" with the unnamed student who posted the joke, and discussed "hosting conversations" with the Latino cultural center "about how the post affected the Silliman community."
Both actions are likely to chill student speech by drawing administrative attention to throwaway expressions and further marginalizing unpopular viewpoints.
Yale English professor David Bromwich told the News that "of course" Santos's initial email would "chill speech generally" on campus:
People say silly things like this all the time, on campus and in everyday life elsewhere. Will you install microphones in the potted plants and try to catch them all?
President Salovey is also in damage-control mode, having told the News earlier this month that the university should be "willing to tolerate the intolerable" so it doesn't fall down the "slippery slope of … deciding what's offensive and what's not."
MORE: Rosenkranz runs for Yale trustee to protect free speech, intellectual diversity
Neither Santos nor any other residential college leader has the power to regulate students' speech, he told the News following the Santos email, but declined to say whether he had spoken to her about her handling of the matter:
I would like to take this opportunity to underscore that Yale is committed firmly to free expression. To learn, to create knowledge, to teach and to improve the world, we must engage in the exchange of ideas freely, especially when we disagree with one another. I have always encouraged members of the Yale community to participate in open discussions because the answer to speech that offends us is, most often, our own speech.
Yale law professor Anthony Kronman, author of a new book on "the assault on American excellence" in higher education, told the News that Salovey and Yale couldn't simply rely on "formal" statements in favor of free speech:
It's a much more difficult thing to ensure a culture of vigorous even sometimes uncivil exchange. That depends importantly on the tone that's set from the top, by leaders of the University and by its faculty who have [to demonstrate] by their own words and actions that unpopular views get a full public hearing too.
A recent survey of Yale sophomores, juniors and seniors by the News found that 75 percent of self-identified conservatives were "uncomfortable" or "very uncomfortable" expressing their thoughts on campus, in contrast to just 8 percent of self-identified liberals who said the same. (First-year students get a different survey.)
Responding to the survey, Salovey said Yale needs to "create an environment that pushes against that tendency" for students to censor themselves "if they believe their view is unpopular."
MORE: More Yale freshmen identify as LGBTQ than conservative
IMAGE: Sam72 / Shutterstock.com
Like The College Fix on Facebook / Follow us on Twitter