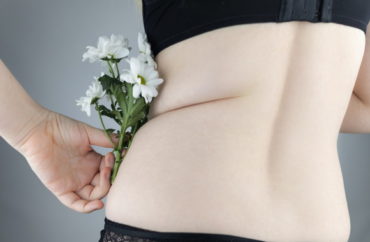 ANALYSIS: For the record, being excessively overweight is unhealthy
Psychologist Jordan Peterson recently received massive backlash for a tweet criticizing plus-size model Yumi Nu's Sports Illustrated cover, so much so that he quasi-quit Twitter over it.
"Sorry. Not beautiful. And no amount of authoritarian tolerance is going to change that," the former professor had tweeted.
Granted, it was a poorly worded tweet. But his inarticulate message remains valid; that obesity should not be celebrated no matter what the wokescolds force upon us.
For the record, being excessively overweight is unhealthy. This should not be a shocking statement, but in today's "men can be women" world, apparently it is. The left's war on objective reality has infected beauty norms and health guidelines, consequences be damned.
Yumi Nu (@_yumi_nu) is on the cover of #SISwim22 after making her debut in the magazine last year.

We can't wait to see what's next! https://t.co/tXpz3N3IO8 pic.twitter.com/UGFtKUjK6l

— Sports Illustrated Swimsuit (@SI_Swimsuit) May 16, 2022
But when — and how — did we get here? Enter the American college campus. It was there the argument that telling someone they are overweight is "body shaming" took hold. Studies found that overweight students face discrimination, morphing into campus workshops on "fat shaming" and "fatphobia."
In 2018, the Organization for Campus Women at UW-La Crosse hosted "No more Apologies: Fatphobia, Body Positivity and Social Justice." Also that year, USC hosted a "body love fair." Students were treated to donuts, boba and "self-lovin' vibes." Attendees released their anger through a "scale smashing."
In 2019, Harvard University students held a "Body Positivity: Fatphobia and Liberation" workshop.
Fat studies also took off.
Consider the "Two Fat Professors": sociologist Laurie Cooper Stoll and English professor Darci Thoune of the University of Wisconsin – La Crosse. Their website states the academics are "fighting fatphobia with education, community-building and a lot of sass," and they posit the voices of obese individuals are absent or sidelined in contemporary research on obesity and health.
Another sociology professor even links fatphobia with anti-blackness. "We cannot deny the fact that fat-phobia is rooted in anti-Blackness. That's simply an historical reality," said Sabrina Strings, a professor of sociology at the University of California, Irvine and author of the 2019 book "Fearing the Black Body: The Racial Origins of Fat-Phobia."
A professor at Iowa State University is working to advance a concept called "fat justice." TJ Stewart, assistant professor in the School of Education at Iowa State, is known in academic circles for research focused on "stigmatized identities."
Last summer, the University of Louisville hosted an event titled "The Intersection of Fatphobia and LGBTQ+ Health." It aimed to identify "best practices to reduce the harm experienced by fat LGBTQ+ patients in healthcare settings."
Consider that amid the recent COVID pandemic — during which it was statistically proven that the virus is more deadly in people with obesity — there was very little talk of losing weight as an important factor in fighting the disease longterm.
It's hard to fathom that not hurting people's feelings has trumped saving their lives, but that's where we are at in America today. The public health establishment has allowed the left's normalization of obesity to take hold rather than calling on people to eat less and exercise more.
It's another destructive trend we can trace back to the campus.
MORE: Colorado College's healthy lifestyle programs body shame, student says
IMAGE: Alona Siniehina / Shutterstock
Like The College Fix on Facebook / Follow us on Twitter