Expects online-only students to follow same draconian restrictions, too
Calling the police at an elite university is tantamount to threatening the life of the person who sparked your call, or so we're told.
When Yale student Sarah Braasch called campus police upon finding a stranger sleeping in the lounge next to her dorm room – the only one on the remote top floor – she was harassed so badly she fled the university. (The stranger turned out to be a black student, but that wasn't obvious in the dark.)
Harvard activists cried racism when the municipal police responded to a call about a naked student in the road who was possibly hallucinating from drugs, who physically attacked them. They got their wish: the black student was not charged, and the officers were investigated.
Given this mistrust of law enforcement by the elite campus activism class, why is Harvard admitting it will use police to enforce its social distancing rules, which already encourage photo- and video-assisted snitching?
In an interview with The Harvard Crimson, Dean of the College Rakesh Khurana (below) made no apparent attempt to explain why it was appropriate to involve law enforcement in cracking down on students hanging out with each other but not in response to possible criminal violations.
Instead he emphasized the "proportionality" Harvard will practice in response to the no-hangout oath it forces on its students:
He confirmed that the Harvard University Police Department — in addition to other emergency services — is prepared to step in and address social distancing violations in the case that events escalate beyond the capacities of house staff such as on-call proctors or tutors.

"We're all trying to make sure that they're used appropriately and in proportionality for whatever the situation requires," Khurana said. "And that's been a lot of the training, which is to make sure that we have a proportional response to the situation."
MORE: Harvard goes full police state on social distancing violations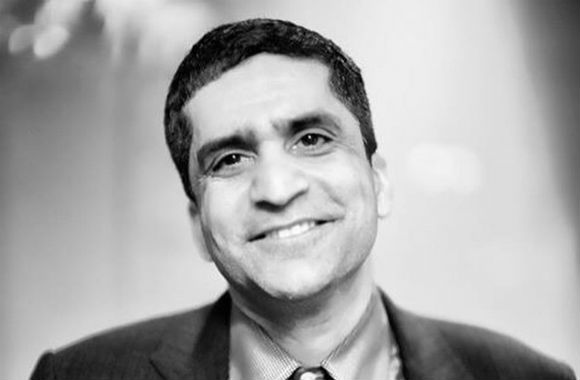 One plausible explanation for Khurana's selective use of police is that he thinks they'll only be deployed against white gatherings. Earlier this year, two Cornell professors denounced the use of police to enforce COVID-19 restrictions, saying it disproportionately affects nonwhite people.
As I noted when Harvard announced this new police state, there are precious few details about the "Community Council" that was created to adjudicate allegations of social-distancing violations, including the evidence threshold for a guilty finding and the definition of a "serious" violation. Apparently the process is going to remain shrouded in mystery:
Khurana declined to comment on what would constitute a minor or severe violation of the community compact. He did say, however, that the Community Council is committed to evaluating each transgression in context and avoiding an algorithmic, one-size-fits-all approach.

"One reason you bring a diverse group of people together with different backgrounds and understandings is that you want them to apply their judgment and their different lived experiences and perspectives, and to collectively come together to inform that judgment," Khurana said. "The goal of the community compact is not to punish people, but it's to protect the health and the well being of our community."
Of course – ordering young people at extremely low risk of COVID-19 complications to promise not to hang out with friends, and kicking them out of housing when they do, is to protect their "health and well being." Just like a yearlong suspension of a student who's accused of implausible sexual assault, directly contradicted by multiple witnesses, is supposed to be educational.
Khurana makes clear his end game, which is to force students into a new normal: constant mask-wearing and small gatherings (except for racial protests!).
Echoing New York University's obscene sanctions against an off-campus, online-only student who went to a party, Khurana even threatened students living off campus to follow the draconian restrictions for the prisoners students on campus, regardless of whether they learn on campus:
During the Friday interview, Khurana said administrators are aware that a "not insubstantial" number of students have chosen to find independent housing near campus. Though only students living in residence had to sign the community compact, Khurana emphasized that the College still expects students living elsewhere to be "ambassadors of Harvard."

"We've also tried to make very clear to our students wherever they are that the handbook continues to be in force, and that our expectations are that the students will abide and adhere to those handbook guidelines," he said.
Harvard has a lot of rich students. I hope one or more will think about the oppressive precedent it's trying to impose on students and spend some of their family money on litigation that will make this Ivy League hedge fund/prison back down.
MORE: Khurana's sanctions on all-male clubs may violate Title IX, judge rules
IMAGE: Krakenimages.com/Shutterstock, Christopher Michel/Flickr
Like The College Fix on Facebook / Follow us on Twitter