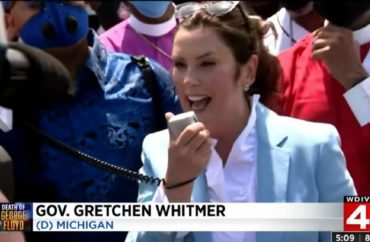 Just one documented transmission from high school sports in Wisconsin
When Michigan issued a surprise extension of a ban on high-school contact sports last month, it didn't cover college or professional athletics.
The Department of Health and Human Services also gave no indication the ban wouldn't be extended again beyond Feb. 21.
That "disparate treatment" forms the basis of a lawsuit against the state by the Let Them Play nonprofit, a youth hockey league and parents of students, including one who allegedly died indirectly from the state's extended sports bans, Michigan nonprofit news organization Bridge reports.
The extension of the ban, which was set to end Feb. 1, "arbitrarily and irrationally singles out and deprives" high school athletes of equal protection, due process and free assembly, "without any rational basis" for giving preference to older athletes, the suit says. It was filed in the Michigan Court of Claims. (Neither Bridge nor other media outlets appears to have posted the suit.)
Attorney Peter Ruddell said the plaintiffs took legal action out of fear the state would extend the ban again:
Schools are currently limited to non-contact practices for sports like basketball, competitive cheer, hockey and wrestling. Athletes must wear face masks or plastic shields at all times.

The same state order allowed bars and restaurants to open at 25 percent capacity, frustrating students and supporters who took to social media to demand the state #LetThemPlay. Thousands of athletes and advocates turned out to a weekend rally at the Michigan Capitol, and more than 100 schools have written letters to [Gov. Gretchen] Whitmer or the health department.
MORE: UMich law students devise legal challenge to Whitmer's order
High school students are at far lower risk from COVID-19 exposure than older age groups. Those under age 19 make up 24 percent of Michigan's population but just 12 percent of confirmed cases, "and far less than 1 percent of deaths," according to Bridge's tally.
The lawsuit cites a University of Wisconsin study last fall that found a confirmed-case infection rate of under 1 percent for high school athletes in the state, with no cases resulting in hospitalization or death. Only one case of those 271 was attributed to sports.
Bridge discounts that study because it tracked high school athletes whose sports are played outside.
Attorneys said Brennan Dethloff, whose parents are plaintiffs, died in a single-car crash last month "after succumbing to the mental struggles he endured from the continued delays in winter sports." He was a hockey player.
MORE: Michigan accuses Hillsdale of illegal graduation weekend
IMAGE: Click on Detroit/YouTube
Like The College Fix on Facebook / Follow us on Twitter