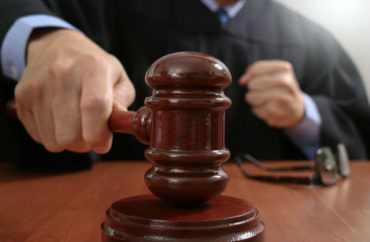 But officials denied qualified immunity (for now) on due process claims
Last year a prominent lawyer for students accused of sexual misconduct launched a novel legal strategy.
Andrew Miltenberg added class-action claims to a lawsuit against Michigan State University, seeking to represent all students denied "a live hearing and opportunity for cross examination" before their punishment.
That strategy has hit a wall, at least in one federal court.
U.S. District Judge Janet Neff tossed the class-action claims in an opinion and order last month, saying the proposed class members "do not necessarily share a common question" that can be resolved with "common answers."
That question: whether the Title IX proceeding for each proposed class member boiled down to a credibility contest between accuser and accused.
But Michigan State officials didn't emerge unscathed from Neff's order. The judge refused to toss due-process claims by "John Doe" against four former and current officials whose alleged involvement in his proceeding was "integral" to his guilty finding.
They were denied "qualified immunity" at this stage of the lawsuit for allegedly ignoring the precedent of the 6th U.S. Circuit Court of Appeals, which requires a live hearing and cross-examination in "credibility contest[s]." The officials did escape "money damages" in their official capacities, however.
John Doe's case concerns his allegations that MSU responded to the fallout from the Larry Nassar sexual-abuse scandal by blaming him for a sexual encounter initiated by his female accuser. Neff issued a similar ruling in a class-action lawsuit by a different student, also represented by Miltenberg.
Brooklyn College Prof. KC Johnson, who chronicles Title IX litigation, tweeted that Neff's reasoning "seems to apply to any student who can show [a] credibility dispute" in their Title IX proceeding.
MORE: MSU responded to Nassar scandal by punishing male victim, he says
University ignored 'clearly established' right to cross-examination
John sought "multiple forms of declaratory and prospective equitable relief" in his claims against former interim President John Engler, former Deputy Title IX Coordinator Ande Durojaiye, Associate Director of Student Conduct and Conflict Resolution Rick Shafer and Vice President for Student Affairs and Services Denise Maybank.
Reading his lawsuit "as a whole and drawing all reasonable inferences in his favor," Neff said John has made "a plausible claim against each" MSU official.
Durojaiye was "directly in charge" of implementing the university's Title IX policies, including the "unconstitutional single-investigator model" that the 6th Circuit had already struck down before John's proceeding, he alleges. Mayback denied his appeal, Shafer submitted his case "to a sanctioning panel" and Engler was the "administrative hand" to the Board of Trustees at the time.
MORE: 6th Circuit tells universities to watch 'My Cousin Vinny' to learn due process
John's right to a live hearing with cross-examination was "clearly established" by the 6th Circuit in a 2017 ruling against the University of Cincinnati – months before John's proceeding started, the judge said. (Johnson, the professor, tweeted that MSU has never explained why
If MSU's lawyers had been careful, they would have known that the 6th Circuit forecast its holding more than a decade earlier, in a ruling known as Flaim. The appeals court then "suggested that cross-examination may be required in school disciplinary proceedings where the case hinged on a question of credibility" between accuser and accused, Neff wrote.
The university tried to claim that it was thrown off by a contrary ruling involving Northern Michigan University last year, but this is a red herring, according to the judge. That case involved an accused student who "at least initially" didn't deny the charges against him, so it didn't raise a credibility contest, Neff said. (Johnson, the professor, tweeted that MSU has "never explained" why it ignored the University of Cincinnati ruling.)
Shouldn't have waited until suing to accuse his accuser of sexual assault
John's Title IX claims were dismissed because he simply alleged that MSU was facing "pressure" from the Justice Department and Department of Education's Office for Civil Rights to prejudge all accused males guilty.
OCR's resolution with MSU in 2015, and two subsequent investigations of MSU opened in 2017 and 2018, were not specific enough to meet John's pleading threshold, Neff said. While John said investigators "overlooked blatant credibility issues" with his accuser and ignored evidence to reach their conclusions, the judge said the university's bias may simply be against accused students, not males as such.
John's failure to accuse his sexual partner of assaulting him before she accused him of the same also doomed his anti-male bias claims.
He didn't claim he was incapacitated – just that he had "several drinks" – when his sober accuser allegedly performed sex acts on him without asking first, and he "went with it" rather than trying to stop her.
John and his accuser are not "similarly situated" for the purpose of a "selective enforcement" Title IX claim, Neff said: He didn't accuse her or request "action" from the university, "instead waiting to claim he was assaulted when it was time to file a lawsuit."
MORE: MSU apparently ignored 2018 court ruling until student sued
John's lawsuit sought to include all current and former MSU students, "including prospective and future students," who are found guilty of sexual misconduct and sanctioned in some form "without first being afforded a live hearing and opportunity for cross[-]examination of witnesses."
The single-investigator model that MSU continued to use after the 6th Circuit struck it down deprived such students of their constitutional rights, he argued. Those who are "living under the cloud of an unconstitutional sexual assault finding are entitled to have that wrongful finding vacated from their records."
Class certification is only appropriate if it can "resolve an issue that is central to the validity of each one of the claims in one stroke." Neff said that's not possible in John's case because "each individual class member would be entitled to a different injunction or declaratory judgment" against the university.
Determining whether each Title IX proceeding required a credibility contest between the accuser and accused "requires an individualized inquiry that cannot be accomplished on a class-wide basis," the judge wrote.
The requirements for class certification "cannot be met" as the class is conceived, and "neither discovery nor factual development would alter the lack of commonality" necessary for a class, she said.
MORE: He blacked out. She sexually assaulted him. Amherst punished him.
IMAGE: everything possible / Shutterstock.com, PBS Newshour/YouTube
Like The College Fix on Facebook / Follow us on Twitter