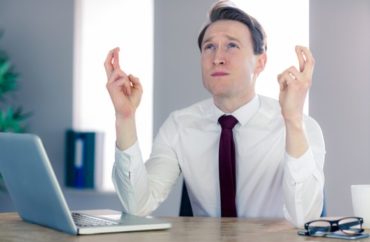 Emboldens failed litigant to continue appeals
Harvard University beat a civil rights lawsuit challenging its "holistic admissions" process as discriminatory toward Asian-American applicants, but it still has to contend with the Trump administration.
The Justice Department is still investigating its admissions policies for their compliance with civil rights laws, The Harvard Crimson reports.
The Civil Rights Division declined to provide documents in response to a Freedom of Information Act request, saying the records "pertain to an ongoing law enforcement proceeding." It's the second denied FOIA request seeking documents from the investigation; the first was more than a year ago. It opened the investigation more than two years ago.
A former Civil Rights Division official told the that the Students for Fair Admissions lawsuit, now under appeal, may have lengthened the investigative period for the Justice Department.
Now a law professor at the University of Michigan, Samuel Bagenstos said it was "not at all uncommon" for the department "to watch and wait" for "what emerges from the trial from the litigation that is going on."
DOJ previously filed a friend-of-the-court brief seeking Harvard's private admissions data and a statement of interest that said Harvard had not proven that its practices were not "unlawful racial discrimination" against Asian-American applicants.
That makes "quite likely" the department will file another friend-of-the-court brief or even participate in oral arguments at the appeals court, Bagenstos said.
Another law professor believes the continuing investigation is a shot across the bow at other universities who maintain similar "race-conscious" policies.
The University of New Mexico's Vinay Harpalani told the Crimson the investigation "emboldens SFFA to continue" litigation, and its "real purpose" is putting pressure on schools to "voluntarily reduce or eliminate the use of race as an admissions factor, lest they be subject to federal investigation."
MORE: Harvard mad at Trump administration for calling it 'evil,' racist
IMAGE: wavebreakmedia/Shutterstock
Like The College Fix on Facebook / Follow us on Twitter