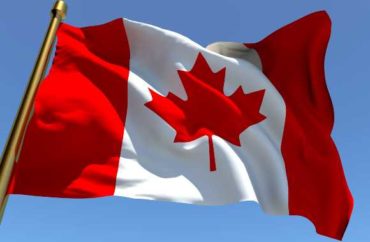 'Being a white heterosexual male no longer entitles you to voice any or all of your concerns,' one surveyed professor stated
Academic freedom is in jeopardy and conservative professors are embattled in Canadian academia, according to a new report by the Mcdonald-Laurier Institute, a Canadian think tank.
The report, a series of surveys conducted by professors Christopher Dummitt of Trent University and Zachary Patterson of Concordia University, is "the first in-depth survey-data of the opinions and experiences of Canadian professors and the public about academic freedom, viewpoint diversity, and the role of universities in [the] the country," according to a September 15 news release.
Its findings mirror similar American reports from the Foundation for Individual Rights and Expression, Heterodox Academy and others, as well as countless anecdotal accounts.
Again and again, university commentators have sounded the alarm that viewpoint diversity is limited, conservatives and others self-censor, and freedom of speech is threatened.
The study "substantiates the claims that there is a serious crisis in higher education in Canada," according to its executive summary. "Canadian universities are political monoliths whose lack of viewpoint diversity contributes to serious problems on campus including a weakening of support for academic freedom, a hostile climate for those who disagree with left-leaning values, and significant levels of self censorship."
In a survey question that asked professors specifically to make a choice, "in a generic situation, between academic freedom and social justice, more than 30 percent of faculty picked social justice," according to the report.
"Being a white heterosexual male no longer entitles you to voice any or all of your concerns, including ones about academic freedom, and this is certainly a good thing (even though it does occasionally impede me from airing my views on equality, efficacy, freedom, quality of research)," one surveyed professor wrote. "I do not regret that in some areas of the world, including mine, the time has come to tip the scales in the opposite direction. In fact I am proud of it and I will continue to contribute to this 'new world order.'"
Additionally, "of right-leaning professors, 57 percent have self-censored in universities out of fear of negative consequences," the study found.
Censorship also affects professors regardless of politics. Thirty-four percent of left-leaning professors have also self-censored, the study reported.
"Fearful of reputational harm, scholars self-censor and therefore rob their students and their colleagues of the ability to grapple with a fuller and more robust debate on a topic than is now presented," according to the study authors.
"In Canadian universities, discussions of EDI [Equity, Diversity and Inclusion] – and a host of other controversial topics – are neutered," the authors continued.
Authors Dummitt and Patterson promote in response the creation of an Academic Freedom Act, "which would tie provincial funding for post-secondary institutions to their adherence to fundamental principles under the Act that protect academic freedom," according to the news release.
Such a political measure is not new in Canada.
The National Assembly of Quebec in June adopted Bill 32, An Act Respecting Academic Freedom in the University Sector, according to the Library of Congress. The bill was written and passed in response to a 2020 incident at the University of Ottawa in which professor was suspended for using the N-word in an academic context.
"Bill 32 defines academic freedom as the right to 'engage freely and without doctrinal, ideological or moral constraint, such as institutional censorship,'" according to the Library of Congress. "This includes the freedom to discuss, teach, research, and create. It also includes the right to express opinions about society and institutions, as well as any 'doctrine, dogma or opinion.'"
MORE: California State University professors' group defends 'open debate and free inquiry'
IMAGE: hektor2/Shutterstock
Like The College Fix on Facebook / Follow us on Twitter