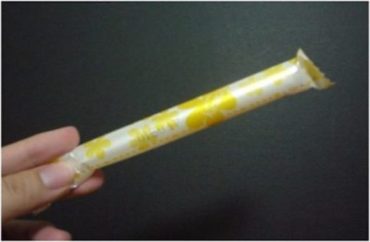 A columnist at the University of Oklahoma's OU Daily is concerned about inflation's effects on "menstruators" — or, if you prefer, "people who can become pregnant."
"Tampons have taken a large hit," writes Megan Pratt. Prices of tampons and menstrual pads rose 9.8 and 8.3 percent respectively between this January and the end of May, which is bad news for the 50.5 percent of the population that "can menstruate."
Rylie Mansuetti of the nonprofit Period OKC told the Daily that "period products are already inaccessible to many menstruators, and the higher prices that accompany the scarcity of period products will hit those who live in period poverty the hardest."
Mansuetti added that menstruating college students "aren't able to focus as well as their nonmenstruating classmates" as they have to make sure their pad or tampon "last[s] as long as possible."
Pratt notes there are alternatives to pads and tampons, such as menstrual cups and period underwear, the latter a popular item among menstruators who believe in "free bleeding."
MORE: Syracuse gives men free tampons, student leader says they aren't 'feminine' products
University Health Services is based out of Goddard, which is located near the Bizzell Memorial Library. They are well known for their "sexperts," peer sex education, counseling options and access to hygiene products and medications alike.

In freshmen-level University College courses, Goddard often has their "sexperts" and health advocates give presentations on what resources are accessible to students at the university. These resources include: menstrual products, healthcare and contraceptives, such as Plan B and IUDs.

The PERIOD @ OU chapter of WHA is working in tandem with PERIOD to start a menstrual movement, according to both websites.

For those who do not have sanitary items on campus during a cycle, WHA provides products in most women's and gender-neutral restrooms on campus. They are also working to destigmatize the conversations surrounding menstruation and health for people who can become pregnant, according to their website.
So-called "period poverty" and period destigmatization have been issues for campus activists for years now. In 2019 the Washington Post highlighted the group "United for Access's" demand that the federal Department of Education provide gratis products for menstuators in "all school bathrooms across the nation."
Early last year, Oregon State University began providing free menstrual products in campus restrooms "regardless of gender."
But the voices of activists may be louder than the actual situation. In 2017 for example, the University of Texas-Austin student government passed a resolution for free menstrual products … even though more than half of "menstruators" said they didn't need them and 75 percent said paying for them was "adequate." Columbia University ended up bagging its free tampon program due to low interest. And menstruators at the University of Rochester took advantage of free products by hoarding them from campus bathrooms.
MORE: Pretzels that look like used tampons: This is campus feminism
IMAGE: Flickr.com
Like The College Fix on Facebook / Follow us on Twitter