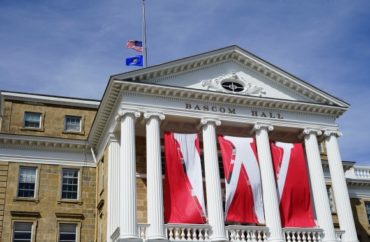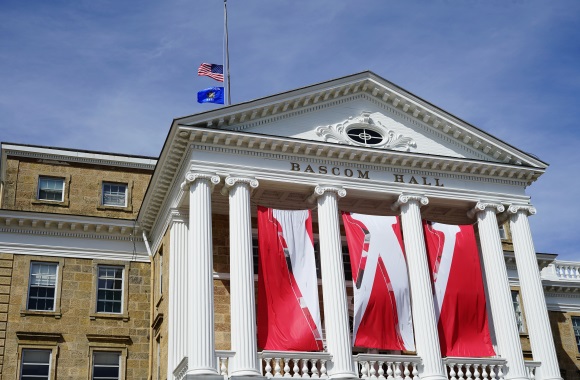 ANALYSIS: Although the university has denied The College Fix's request for diversity spending documents, an estimate places such expenses at millions of dollars over the last half-dozen years 
The University of Wisconsin Madison has denied a request to disclose its diversity spending figures, citing the task as overly broad and "burdensome."
The College Fix in May had filed a public records request to determine how much the state's flagship university has spent on diversity improvement since 2016, including employees, scholarships and grants, speakers, events and recruitment.
The request was submitted after departing Chancellor Rebecca Blank urged her successor Jennifer Mnookin to do more for diversity on campus in her final public press conference.
The College Fix submitted the request to the Office of Compliance using the Freedom of Information Act, a 1967 law that requires government and public entities that receive public tax dollars to disclose certain information when requested.
The request sought information on "all diversity improvement spending by the University of Wisconsin since 2016 including faculty, scholarships and grants, speakers, events and recruitment."
Such documents could include invoices for diversity and inclusion events and budgets with salary figures for its Diversity, Equity & Inclusion division. The university also maintains an "inclusion resources" list that details information on the "workshops, conferences, lunch & learns, initiatives, and other activities that have served the campus community in support of equity and inclusivity."
But the university recently denied The College Fix's request.
"The university denies your request because it is insufficient under the Wisconsin Public Records Law overly broad and unduly burdensome on the university to try to fulfill," Records Custodian Elizabeth Wilkerson told The College Fix via email.
Wilkerson stated the request's language was unclear.
"It is not clear what you mean by 'diversity improvement spending,'" Wilkerson wrote. "Your request is not specific enough to conduct a search for responsive records. Even if you were more specific about exactly what records you mean by 'diversity improvement spending,' we cannot search the entire university without a limitation on where to look, and who may be in possession of the records you are requesting."
It is unknown if any employee at the university could easily answer how much the University of Wisconsin Madison spends annually on all its diversity, equity and inclusion efforts or if such information is tallied in one budget document.
Although the university has denied The College Fix's request for diversity spending invoices and costs, an estimate places such expenses at millions of dollars over the last half-dozen years.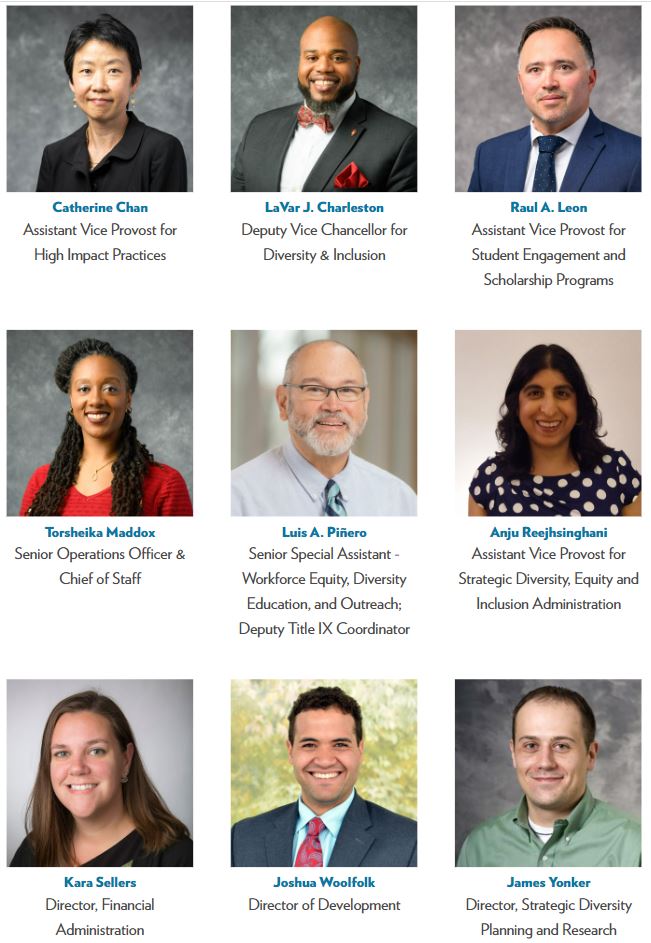 UW-Madison currently employs nine leaders in its Diversity, Equity and Inclusion division: an assistant vice provost for high impact practices, a deputy vice chancellor for diversity and inclusion, an assistant vice provost for student engagement, a senior operations officer, a deputy Title IX coordinator, an assistant vice provost for strategic diversity, equity and inclusion administration, a financial administration director, a director of development, and a director of strategic diversity planning and research.
Public records show their base salaries total roughly three-quarters of a million dollars each year, and that does not include their fringe benefits, such as health insurance or other perks.
Additionally, a keyword search in the UW-Madison public salary database for "diversity" and "equity" turned up dozens of results.
Over the last six years, the university hosted a number of diversity improvement projects and events. Most recently, it completed construction of a $510,000 Divine Nine Garden Plaza, a space which commemorates historically Black Greek life on campus, paid in part through donations.
The school's Black Student Union also has an approved budget of nearly $25,000 for the coming school year.
Earlier this year, the school paid speaker Nikole Hannah-Jones $55,000 for a Martin Luther King Day address, during which the "1619 Project" creator criticized conservatives.
In August 2021, UW-Madison hosted a "Welcome BBQ" intended only for students of color. The barbeque was one of many DEI events held during the fall 2021 semester, such as a presentation on "Understanding And Minimizing The Role Of Implicit Bias In Microaggressions," and a university-sponsored march to support "Latinx culture."
During the fall 2021 semester the university also hired nine mental health providers, three of whom "exclusively serve students of color, joining eight providers already in this role," officials said at the time.
In 2020, the university hosted "White Fragility" author Robin DiAngelo, who said during her talk that white students' opinions on race are likely "uninformed and superficial." DiAngelo was paid $12,750 for her three-hour address, which included her talk and a Q&A, The College Fix reported at the time.
Also that year, the university's athletics department paid to have alterations made to athletic uniforms to make the school's campus crest feature a black "W" instead of the traditional white one as a "sign of solidarity" with black and other underrepresented communities.
The university maintains a hate and bias reporting system on which students can report to campus officials microaggressions, degrading language, vandalism, harassment and other incidents. "The site began taking reports at the school in 2016, at a cost of $60,000 per year," the Dispatch reported.
The public university also facilitates diversity trainings for various academic departments. For example, the staff of the College of Agriculture and Life Sciences is required to undergo annual professional development in anti-racism training.
During her tenure, Blank oversaw heavy investment into diversity improvement measures. Yet recent survey results show students feel there has been no improvement in campus culture since she took office.
"It's clear that there do remain gaps between more marginalized groups and their degree of satisfaction and their sense of belonging and comfort on this campus," Blank said during her press conference on campus May 11 regarding the survey results.
"I think we've done a number of things that have helped move the university forward, but as others have noted, we are a predominantly white institution in a predominantly white state and this is work that is going to be ongoing for a long time," she said.
MORE: UW-Madison sees no improvement in campus climate despite millions invested in DEI
IMAGE: EQ Roy / Shutterstock
Like The College Fix on Facebook / Follow us on Twitter