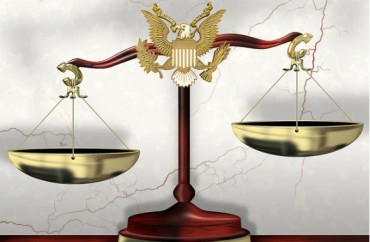 Its Title IX process is just biased against defendants, not men, university said
The University of Northern Colorado successfully argued that its Title IX judicial process did not discriminate against a student based on his sex.
Instead, university attorneys argued, the process is biased against accused students in general.
District Court Judge Michael Hegarty dismissed the lawsuit from a black student who had been suspended for two years after the university found him guilty of sexual assault.
The university argued, in its dismissal motion, "if any bias was exhibited by UNC, or experienced by Plaintiff, it was bias against respondents to sexual misconduct claims," instead of "bias against males."
The student, Torrence Brown-Smith, argued that the university's process had "procedural irregularities." Brown-Smith met his accuser through the Black Student Union, where he served as president. He is also "an advocate for Assault Survivors Advocacy Program" according to a profile of him at the public university's website.
He alleged a failure to give him a "hearing," the denial of his request to provide "favorable evidence" and an unfair assessment of the "credibility and evidentiary weight" of witnesses.
He said that the university regularly used "meeting" and "hearing" interchangeably, causing confusion as to the nature of the discussions.
MORE: Harvard defends its undefined evidence standard for rape
The court said that this may reflect a bad set-up by the university, but does not constitute discrimination.
"The use of interchangeable labels for the meeting/hearing may be a poor and confusing practice," the court said, "but it is not evidence of gender discrimination or anti-male bias without some evidence that such practices are not used for female students or are in some way inconsistent with other proceedings."
The court said the plaintiff's argument that he did not have a chance to submit evidence in his favor is flawed, because he could have used the three days from April 24, when he confirmed a meeting to April 27, when the meeting or hearing occurred, according to Code of Conduct policies.
The court said that Brown-Smith "does not identify a shred of evidence or a single witness" that he would have used in his defense "if given the opportunity."
Accuser told a friend the sex was consensual
Brown-Smith met the accuser in February 2020. On February 7 "they went to a taphouse, though neither consumed alcohol, and later a coffee shop," the court record said, "where they had conversations and 'did a lot of dares' in connection with a game."
"Ms. Doe disclosed that her sexual history included 'threesomes' and 'kinky sex,'" the court said.
After cuddling and consenting to kissing, the accused student "began to digitally penetrate" his accuser, but stopped after she told him "she wouldn't be able to stop herself if things heated up more."
He stopped and then "positioned himself as if to perform oral sex" but stopped because he did not believe he had consent.
"There was no further sexual contact after this point," the court said. "Plaintiff proceeded to drive Ms. Doe to her car, upon her request, and she later texted him to confirm when she had made it to her home."
"Like it was consensual because he asked for permission for most stuff but idk dude part of me was like [sic] let's see where this goes maybe there will be a connection," his accuser wrote in a text message to a friend. However, several days later she reported the encounter as nonconsensual with the university's Title IX office.
Brown-Smith later received an "investigative report," but two months later, at his hearing, "he did not have an opportunity to present witnesses, nor did he bring an advisor with him."
He presented evidence that the university's procedures are set up to discriminate against men and alleged "that UNC was under pressure by the federal government, in the form of the 2011 Dear Colleague Letter."
Federal appeals court recently ruled in favor of accused student
The ruling differs from a recent ruling against the University of Denver.
In that recently released decision, the 10th Circuit Court of Appeals ruled that the student had established the possibility of sex discrimination.
"University administrators failed to investigate 21 complaints brought forward by men between 2016 and 2018," The College Fix previously reported. In contrast, the university investigated 14 of the 105 complaints submitted by women.
This data, combined with the other flaws in the University of Denver's Title IX process, "provided sufficient evidence for a jury to decide whether the investigation into allegations and subsequent disciplinary action discriminated against him because of his sex," the court ruled.
An observer of Title IX court cases said the University of Northern Colorado ruling used an "exceptionally narrow interpretation" of the University of Denver decision.
An exceptionally narrow interpretation of the recent CA10 Denver opinion, as court grants MTD in acc'd student lawsuit against @UNC_Colorado.
Court accepts argument of UNC–a public institution–that its procedures are biased, but only biased against acc'd students. pic.twitter.com/bPuO4yoXpF

— KC Johnson (@kcjohnson9) July 6, 2021
"Court accepts argument of UNC–a public institution–that its procedures are biased, but only biased against acc'd students," Brooklyn College Professor K.C. Johnson wrote on Twitter.
Johnson tracks Title IX lawsuits and wrote a book about the Duke lacrosse rape scandal.
MORE: Task force criticizes university's broad definition of rape
IMAGE: Donkey Hotey/Flickr
Like The College Fix on Facebook / Follow us on Twitter