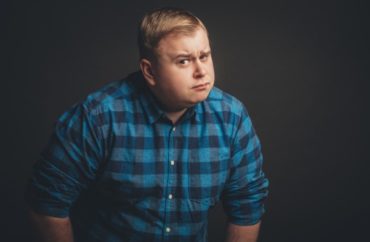 Have you ever noticed how the mainstream media frames conservative/GOP criticism to a progressive/Democratic position as an "attack" or a "piling on"? A major education publication recently described opposition to schools' so-called "equity" initiatives in the same manner.
Education Week frames such resistance with this headline: "Suburban Public Schools Are Now Majority-Nonwhite. The Backlash Has Already Begun."
Unfortunately, in an age where people read only headlines, the implication here is clear: Whites are upset at the "browning" of their schools. Racism, pure and simple.
That's not the case, of course, but when has that ever thwarted the progressive/media narrative?
Ed Week's Benjamin Herold sets the stage: People at an Arizona school district board meeting had showed up to support the first African-American to serve on that board, a "leading champion" of the district's diversity, equity and inclusion measures. "On hand to push back," Herold says, were members of a "conservative and mostly white" organization. Its leader, Forest Moriarty, wore "black cowboy hat atop his bearded white face" and an empty gun holster "prominently" at his side.
Cue the ominous music.
The website for Moriarty's organization, Purple For Parents, looks fairly innocuous. The group calls for the expansion of school choice, an end to "indoctrination" and "politicking" by teachers and other school staff, and a ban on teacher strikes. All of which are fairly popular and common, and certainly go beyond the white demographic.
Nevertheless, the African-American board member, Lindsay Love, believes Purple For Parents is a "hate group."
MORE: Equity official: White people need to 'fix their freaking families'
Herold continues: "Many proponents say [school equity] efforts don't go far enough. Still, in suburb after suburb, vocal factions consisting mostly of white parents have fought hard against even modest equity measures." There's also the implication that less minority children (sans Asians, of course) in advanced classes but more involved in school discipline automatically denotes racist motivations.
Herold points out a program called "Deep Equity" drew "the ire" of Fox News's Tucker Carlson who "railed" against it (he makes a point to note Carlson is white, by the way), and supposed "experts" see a "slippery slope" happening in public schools from conservative backlash (that word again!). As reported by The College Fix, Deep Equity advises, among other things, teachers to "reject and resist" parents and community members who challenge its program.
Why wouldn't there be parental "backlash" against "equity" measures like that? Why wouldn't parents speak out against other "equity" efforts such as the abolition of advanced and gifted courses … and schools refusing to suspend chronically disruptive students? How are such concerns "racist" and "hateful"?
Recall how academics and the media criticized the Trump administration's edict restricting teacher and other personnel trainings based on critical race theory — he wanted to ban simple diversity efforts, they said. The desired implication? He's a racist. Even worse, the former president dared to offer a counter, the 1776 Commission.
Do not fall for this nonsense. Unease about "equity" programs are perfectly legitimate. The rush to label people "racist" for  asking questions demonstrates the inherent weakness of such critical race theory-based trainings and curricula.
MORE: Arizona State job applicants must show commitment to equity
IMAGE: UfaBizPhoto / Shutterstock.com
Like The College Fix on Facebook / Follow us on Twitter