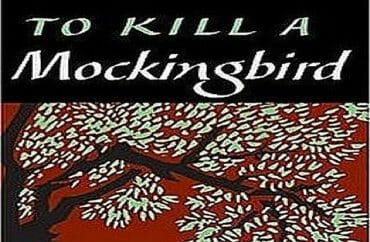 Washington Post frames teachers as principled and righteous, opposition as 'fierce'
There's been a lot of discussion lately about book "banning," primarily focused on conservative parents' and politicians' efforts to restrict access to material which is sexually explicit.
While these efforts often have been labeled everything from "terrorism" to "scary" to a "threat to the Republic," machinations from the opposite side of the political aisle are framed in a positive light — if not outright lauded.
A recent Washington Post story highlighted the efforts of a quartet of Washington State teachers to ditch the Harper Lee classic "To Kill a Mockingbird" in the name of racial enlightenment.
In their formal challenge, the teachers wrote that the novel "centers on whiteness" and "presents a barrier to understanding and celebrating an authentic Black point of view in Civil Rights era literature."
Riley Degamo (pictured), Shanta Freeman-Miller, Rachel Johnson, and Verena Kuzmany of the Mukilteo School District said they "saw themselves as part of an urgent national reckoning with racism, a necessary reconsideration of what we value, teach and memorialize following the killing of George Floyd."
Johnson said she had listened to a black-hosted podcast which noted the novel "ranked with Confederate monuments as something painful to Black people, but which White people adored."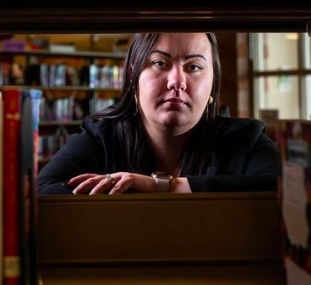 Kuzmany claimed both her black and white students "disliked" the book, with one writing "This is f—— bulls—" on a book-related assignment.
Kuzmany said she doesn't think "White authors and White characters should tell the narratives of African American people."
MORE: The Left wanted a culture war. It got one. Now it's upset.
Nevertheless, the quartet said they didn't object to the book being in school libraries or being made available for optional, individual student reading.
Two years ago, administrators allowed district English teachers to decide for themselves whether they wanted to use "Mockingbird." But the progressive teachers had to go through formal channels to make this "option" permanent. They recommended the novels "All American Boys" and "The Hate U Give" as replacements. (Ironically, the latter contains the n-word, a major complaint about "Mockingbird.")
The four teachers got much of what they wanted: Following their challenge, only one district teacher ended up still using "Mockingbird." That teacher has since retired — leaving no English teachers utilizing the novel in their classes.
The teachers who raised the alarm about "Mockingbird" have mixed feelings about what they accomplished. And failed to accomplish.

Each said it's a good thing all freshmen no longer have to read the book. Each said they think students will be harmed because the book remains as a teaching option. Each said the district failed to undertake the thoughtful, nuanced discussion about "Mockingbird" they had envisioned. And everyone except Kuzmany — who is on leave this year — said they now face, to greater or lesser degrees, a poisoned work environment.

Still, each said they would do it again.

"I have a responsibility to my ancestors," Freeman-Miller said. "I have a responsibility to my descendants."
Degamo, et. al. are hardly the first leftist educators to challenge "To Kill a Mockingbird." The so-called "#DisruptTexts" movement views the book's protagonist Atticus Finch as a "white savior" who "doesn't see the need to publicly disrupt the legal system."
A school board in Canada also noted that Finch is a "white savior," claimed the book's use of the n-word amounts to "violence," and said complaints about censoring the classic amount to a "poor reason" for keeping the book in classes/schools.
In 2016, Virginia's Accomack County Public Schools ditched not only "Mockingbird" but "The Adventures of Huckleberry Finn" based on a single parent's complaint about the use of racial slurs.
A parent complaint in Wisconsin's Monona Grove School District alleged "Mockingbird" "perpetuates racist thoughts and attitudes," and that students hearing the book's racial slurs will lead them "to use [the words] for power over people of color."
MORE: Conservative youth organization offers students books banned by their school district
IMAGES: Rachel Gonzalez/Flickr.com; Stefano Scardicchia/Facebook
Like The College Fix on Facebook / Follow us on Twitter