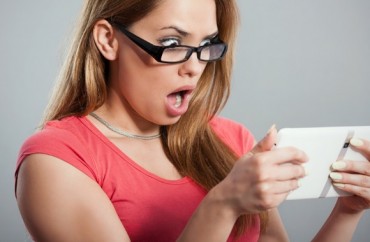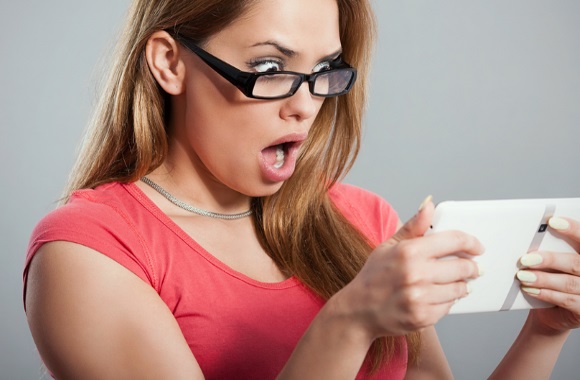 Here's a look back at some of our most impactful stories of 2018. The articles on this list are here for several reasons. Some went viral because they were shared widely among readers on social media. Others landed on the Drudge Report and prompted national headlines. Several alerted the nation to troubling trends in higher education. Each article on this list showcases how The College Fix continues to help drive the national conversation on higher education.
'Make them scared' website posts uncorroborated sexual assault claims against male students
A website allegedly run by University of Washington students allows individuals to publicly accuse people of sexual assault with no evidence. The website, titled "Make them scared UW," was first registered in November of last year but reportedly launched in late September of this year. It appears that the list of accused rapists and sexual assault perpetrators grew substantially on the site in the wake of the rape claims made against Brett Kavanaugh. … READ MORE
There's a sudden surge of trans students coming out at my college … and I'm scared to talk about it
By one month into my freshman year, the number of trans people I knew personally or by association was growing steadily. The school is small enough that even if you don't know someone by name, you've probably seen them around. There were many boys wearing eyeliner but those were boys. There were girls wearing eyeliner that were also boys. Boys with small beards that were actually girls. And everything in between. One of my roommates started dating a "cis-passing" trans boy. Someone I met at the beginning of the year whose name was Tim would now like me to relearn that name as Rebecca. Someone else who started school with hair to her waist cut it all off and became Andrew. No one said anything skeptical, and neither did I. … READ MORE
This autistic student asked for a 'fist bump' and a selfie. He got two Title IX investigations.
A "fist bump" and a selfie may have ended Marcus Knight's educational career right as it started. The student, who has autism, cerebral palsy and a shunt to relieve fluid pressure on his brain, was not allowed to defend himself against allegations in two Title IX investigations this past fall. … READ MORE
California university works to reduce number of white people on campus
In keeping with the diversity and inclusion movement sweeping campuses across the country, Cal Poly San Luis Obispo recently released a 30-page report outlining plans to "improve diversity" via a series of initiatives. One goal is to increase the number of people of color on campus beyond the increases that have already occurred over the past few years, as "applications from underrepresented minority students doubled between 2008 and 2018." "In 2011, the campus was 63 percent Caucasian," the May 2 report informs readers, "in fall of 2017, it was less than 55 percent … but there is still much work to do." … READ MORE
USC student put on trial after debating peers on Facebook
When Josh Masters, a 22-year-old USC student, posted a meme on a Facebook page suggesting people should lock their car doors when south of campus, it started a chain reaction that ultimately led him to be brought before his peers for a trial. … READ MORE
'I'm off the plantation, bro!' Video of black Stanford student goes viral. Here's his back story.
At Stanford University a black student stood up at an event and denounced Black Lives Matter for several reasons — saying it is funded by white liberals and founded by three black lesbians and does not champion the need for strong black families with husbands and fathers as the role models. … READ MORE
Professor asks men to send her pictures of their penises to help measure self esteem
Does a larger penis mean more self esteem? One Missouri State University sociology professor worked to find that out and more, and in the name of science asked men across America to send her pictures of their genitalia. … READ MORE
Professor: White people who do yoga guilty of 'power, privilege, and oppression'
A professor of religious studies at Michigan State University argued that white people who practice yoga are guilty of enjoying a "system of power, privilege, and oppression." … READ MORE
A student activist publicly called me a rapist with no evidence. Here's the toll it took on my life.
On December 12, my life changed forever. I became aware that my name was on a "List of Men to Avoid," compiled by a fellow student at Middlebury College. It included the names of male students who had allegedly violated the boundaries of female students at Middlebury, based on accusations sent to Dunn on Facebook. Each of the 36 names on the list was accompanied by a label in parentheses. Mine read "rapist." … READ MORE
'Dismantle whiteness' mural installed at USC
An artistic mural has been installed at the University of Southern California that declares "dismantle whiteness" in big, black and white capital letters, one part of a larger display designed to spark conversations regarding "racism, sexism and xenophobia," according to its creators. … READ MORE
University event aims to combat 'Christian Privilege'
Just four days after Easter, George Washington University hosted a training session for students and faculty that taught that Christians — especially white ones — "receive unmerited perks from institutions and systems all across our country." The April 5 diversity workshop was titled "Christian Privilege: But Our Founding Fathers Were All Christian, Right?!" … READ MORE
MORE: What's next for higher education in 2019? Here are 5 predictions.
IMAGE: Shutterstock
Like The College Fix on Facebook / Follow us on Twitter