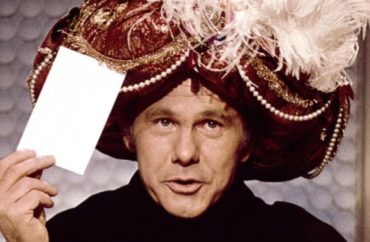 UPDATED
Another year is upon us. As we look to 2019, it's a time to consider what lies ahead. When it comes to higher education, the outlook is grim. That's because every year, things get worse. Administrators in charge never learn from their mistakes. Newly tenured professors act more radical than the ones they've replaced. The curriculum presented by far too many professors remains filled with one-sided biases that paint this country as racist and sexist. And social justice warrior students have zero tolerance for ideas they despise.
Considering all this, here's a summary of five trends we can expect to see in 2019.
More Censorship
Ideas that upset the Left were constantly and consistently shut down in 2018. Remember the math journal that rescinded its offer to publish a professor's paper on male intelligence? Or how about the journal that took down a pro-colonialism article? There was the college that canceled a play by a black playwright because it might harm black people. And don't forget the mob of students that repeatedly shouted down the "Factual Feminist" scholar who questions radical feminism's tenets. Last but not least, how about that comedian yanked off stage at Columbia for jokes that offended some students. These examples — nearly all from 2018 — are just the tip of the iceberg. There's dozens of examples from the last 12 months, and hundreds over the last few years. And there's no end in sight. The Left refuses to allow ideas it disagrees with to even be discussed. Now, what's even more worrisome, is that tech giants Google, YouTube, Facebook and Twitter are playing along, too. The First Amendment is under attack, and the Left's battle against it will not slow in 2019.
Public Enemy No. 1: White, Christian, Heterosexual Males
There is no one more hated, more blamed on campus for every ill facing this nation, than the white, Christian, heterosexual male. Remember back in April when The College Fix made the term #ChristianPrivilege trend on Twitter for reporting on an event that taught that Christians are supposedly uber-privileged? And then there's the dozens of events campuses hosted nationwide over the last 12 months that were either for students of color only, or focused on white privilege. And then when it comes to men, the Left deems them the evil patriarchy/worst of the 87 genders from which to choose. Finally, heterosexuality — a.k.a. cisgender — the most hated of the sexual proclivities as far as the Left is concerned. Get rid of heterosexuality, and everything and everyone will be so much more inclusive. Over the coming year, expect to find more programming that will continue to denigrate Public Enemy No. 1 on campus.
The Soft Bigotry of Low Expectations
Unfortunately, generation "Participation Trophy" continues to roll on. Over the last few years we've seen more and more colleges drop their SAT/ACT requirements as part of the application process because the results are "discriminatory" against minorities. In fact, the requirements are dropped because universities seek a more diverse student population so they lower the bar rather than believe and support the capabilities of all American students. And this trend will remain in 2019. Universities continue to seek "holistic" admissions rather than objective metrics. Consider the case of David Hogg, who is headed to Harvard despite an SAT score of 1270. The bottom 25 percent at Harvard have an average SAT score of 1460. In 2019, students will increasingly be accepted to prestigious colleges on the basis of progressive posturing alone, grades notwithstanding.
David Hogg is heading to Harvard despite an SAT score of 1270. The bottom 25% at Harvard have an average SAT score of 1460. https://t.co/7dXFxmJjpw

— The College Fix (@CollegeFix) December 22, 2018
Increased Leftist Bullying Tactics
Several years ago, it was the sit-ins that made campus presidents quiver in their boots. Who can forget in 2015 how a group of indignant students at the University of Missouri quickly forced the resignation of its president and chancellor over racism allegations? Or the time UC Santa Cruz administrators agreed to meet to all demands lodged by a black student group who had commandeered a campus building and would not leave until their conditions were met. But things have been stepped up a notch. In 2019, we will see more faculty, staff and TAs threatening to withhold grades unless they get their way with "equity" and social justice issues. Need proof? Consider what just happened at UNC Chapel Hill, where teaching assistants and faculty threatened to hold grades hostage to prevent the controversial Silent Sam's return to campus.
The Right Fights Back
But it's not all bad news. One trend that emerged in 2018 that is sure to stay strong in the coming year is that right-of-center groups of all stripes are sick and tired of being shouted down, shut down and dismissed by the campus Left, and they've grown a backbone, bigtime. This manifests itself in a variety of ways. Take the courageous Young Conservatives of Texas at UT Austin in September who stood bravely in defense of Judge Brett Kavanaugh as a mob of angry students yelled in their faces and ripped up their signs. Or consider groups like Young America's Foundation, which has not only continued to host speakers that rile the Left, such as Ben Shapiro, but has also stepped up its game in the courts, winning a free speech lawsuit against UC Berkeley recently and filing another First Amendment case against the University of Florida last week. Another group that is proudly defending conservative ideals is Turning Point USA, and they also do it in the face of adversity. They brought Candace Owens to Cal State Long Beach in October so college students could actually hear a conservative black voice — for once — and the school had to install near military-grade barriers to keep back the mob that protested the event and yelled at its attendees. All this shows that the counter-culture is conservative. Today, the Left rules the campus with an Iron Fist, pun intended, and it's the right-of-center students who take a stand against tyranny. And there's no end in sight to their fight.
Underscoring all this, Betsy DeVos* at the helm at the U.S. Department of Education, has worked hard to make due process great again, rolling back Obama-era regulations that stripped the accused of their constitutional rights when it came to accusations of sexual assault and rape. She continues to fight this battle and more, and has made interesting bedfellows — several liberal scholars have come to her defense on this subject. It is sure to continue to be an important and hot topic in the year to come.
Watch College Fix editor Jennifer Kabbany discuss these predictions in the latest episode of Campus Roundup:
Editor's note: This article has been corrected to indicate that it was the Young Conservatives of Texas, not the College Republicans, that hosted the pro-Kavanaugh event at UT Austin.
Like The College Fix on Facebook / Follow us on Twitter