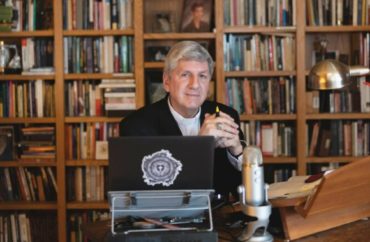 They stayed true to their calling and found life after cancelation 
Cancel culture continues to spread.
The College Fix added 100 incidents during the 2022-23 school year to its Campus Cancel Culture Database, including examples of scholars facing censure for unpopular ideas, anti-woke comments and utterances taken out of context.
Among professors targeted this school year: an art history scholar let go for showing a historic image of Muhammad; a Mayo Clinic professor suspended after saying testosterone improves athletic performance; and a California community college professor fired after he criticized his school's spending on critical race theory.
The 2022-23 school year was no outlier. More and more scholars have faced sanctions for constitutionally protected speech over the past several years, according to an April report, "Scholars Under Fire," released by the Foundation for Individual Rights and Expression. The annual number targeted professors has grown significantly over time, from four cases in 2000 to 145 in 2022.
But being canceled is not a career death sentence.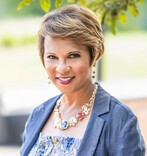 Consider scholar and author Sophia Nelson, who filed a series of complaints in March 2022 with state and federal agencies alleging religious, workplace and racial discrimination against Christopher Newport University, where she was the first black woman to hold its Scholar-in-Residence position, The Fix reported last year.
Nelson made headlines in fall 2021 after she questioned on Twitter the news by DC Comics that Superman's son with Lois Lane would be bisexual, prompting protests and petitions demanding the university rebuke or fire her. Christopher Newport University did not invite her to teach in the spring.
"On January 10, 2022, a CNU advisory board member reportedly informed her of a letter sent by the university's counsel, Maureen Matsen, that stated Nelson no longer aligned with the school's values and would not be invited to return in any capacity," 3WTKR reported.
Nevertheless, she persisted. Nelson published her latest book, "Be the One You Need," with Simon & Schuster in 2022.
Today, Nelson is a sought-after speaker for conferences and a national columnist for several major news outlets, including The Washington Post and CNN Opinion, according to her publisher's bio. She also serves as a corporate coach to the senior leadership of Fortune 100 companies, nonprofits and major universities, it states.
Another maligned professor found consolation and a new professional home through the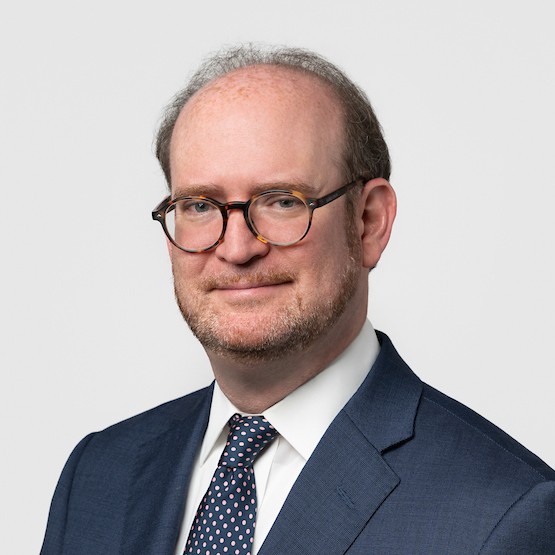 help of friends.
"The canceled are blessed with knowledge of who their friends are," wrote classicist Joshua Katz in the Autumn 2022 issue of the journal Sapir. Katz was a tenured classics professor fired by Princeton in May 2022.
Katz was ostensibly let go for not cooperating with a probe into his sexual relationship with an undergrad 15 years ago, The New York Times reported that month.
"However, he [had] already served out a punishment — a suspension — for the relationship," The College Fix reported.
"Katz and [his attorney, Samantha] Harris have maintained in previous interviews that he was targeted for criticizing anti-racist initiatives on campus and rebuking a group of black students activists for employing highly aggressive tactics."
Despite his firing, Katz wrote in his essay that he has since built a new network of fellow travelers with whom he can freely speak his mind.
The friendships he made and sustained post-cancelation have given Katz new opportunities — for writing, as scholar-in-residence at the American Council of Trustees and Alumni, and in his new job as a senior fellow at the American Enterprise Institute think tank.
"I'm here to tell you that being canceled isn't all bad. Indeed, some of what happened to me is really quite good. Every situation is different, and I make no promises. But if what befell me were to befall you, I like to imagine that happiness would overtake the inevitable grief," Katz wrote in Sapir.
A third professor who found employment post-scandal was fired for an event he called an "innocent mistake."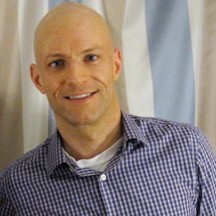 Fordham University fired English professor Christopher Trogan in November 2021 for accidentally confusing the names of two black students in his composition class in September of that year,  The Fix reported.
Trogan may have left Fordham, but he remains in the classroom. New York University lists him as part-time faculty on its website, and John Jay College of Criminal Justice names him as an adjunct.
Similarly, another professor in California was removed for a race-related utterance that struck a nerve.
San Diego State University Professor J. Angelo Corlett was removed from teaching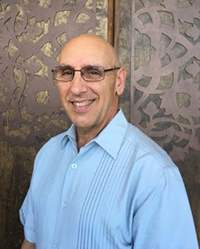 "Critical Thinking and Composition" and "Philosophy, Racism and Justice" in spring 2022 after a classroom visitor's complaint that he used the n-word and other derogatory terms, The College Fix reported last October.
Corlett defended his actions, saying he was teaching the difference between mentioning and using racial epithets. He argued he believes that actions taken by his employers were a violation of his "federal civil rights to due process and freedom of speech," he wrote in an email to The Fix. He added it also violated "my rights to academic freedom and my students' right to learn from a well-published expert on the topics of freedom of speech and racist language."
The Foundation for Individual Rights and Expression sent a support letter to SDSU's president shortly after Corlett was removed from the classes. More than 150 professors also signed a March 2022 open letter sponsored by FIRE to the university asking it to reinstate Corlett.
In the fall 2022 semester, Corlett returned to the SDSU classroom and taught two courses. "My teaching is going very well, as always," he told The Fix in an email.
He taught in spring 2023 as well, according to SDSU's website.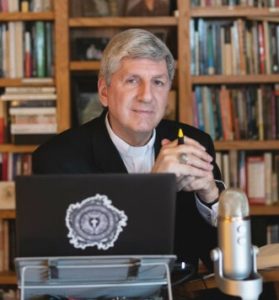 Philosophy professor and Lutheran minister Gregory Schulz (main photo) had the temerity to criticize "woke dysphoria" at his school, Concordia College in Wisconsin, in a February 2022 article for Christian News. The university suspended him.
Dan Lennington, Schultz's attorney, told The Fix that his client had "not received any due process."
"Every day that goes by, he is harmed again. We are calling on the University to lift the suspension immediately."
Now Schulz runs the website "Lutheran Philosopher," where he has rebranded himself as a virtual teacher and content creator.
"I am a pastor-professor, an experienced Professor of Philosophy, among other things, with a very interesting and growing store of resources to share with you — classes, lectures, online conversations, writings," Schulz wrote in a letter on the site. "I'm at home mentoring students of all ages and backgrounds in what the apostle Paul identifies as the only satisfying way of thinking and living: philosophy kata Christon, a way of thinking and living on the basis of Jesus Christ, God Himself."
Longtime Portland State University philosophy Professor Peter Boghossian resigned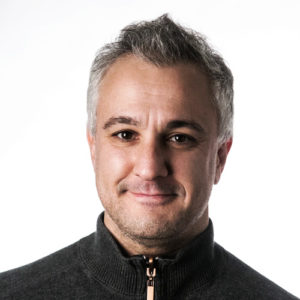 in September 2021 after the administration forbade him from consulting research, and students and faculty shunned him.
Portland State had "transformed a bastion of free inquiry into a Social Justice factory whose only inputs were race, gender, and victimhood and whose only outputs were grievance and division," Boghossian wrote in a statement posted to Bari Weiss' Common Sense Substack newsletter, which became The Free Press.
Boghossian got back on his feet with a job as a founding faculty fellow at the University of Austin in Texas. The fellows are "actively participating in our curricular and institutional planning and design, ensuring the ethos of our curriculum rises to the highest academic standards," according to the nascent university website.
Boghossian also serves as the Director of National Progress Alliance, according to his professional site.
Boghossian rose to prominence after he and two other co-authors submitted outlandish research papers to social science journals to see if they would print them. The articles analyzed "rape culture" in dog parks, blamed "the conceptual penis" for climate change, and suggested silencing white males in college classrooms by making them sit on the floor in chains.
Prestigious peer-reviewed journals accepted seven hoax papers and published four, The Fix reported.
Portland State subsequently barred Boghossian from conducting research. He also endured abuse from students and faculty, he wrote in his statement.
"I was spit on and threatened by passersby while walking to class," he wrote. "I was informed by students that my colleagues were telling them to avoid my classes. And, of course, I was subjected to more investigation."
"I feel morally obligated to make this choice," Boghossian wrote of resigning.
"For ten years, I have taught my students the importance of living by your principles. One of mine is to defend our system of liberal education from those who seek to destroy it. Who would I be if I didn't?"
MORE: 10 countercultural female scholars to watch in 2023
IMAGES: Wisconsin Institute for Law and Liberty; Simon & Schuster; American Enterprise Institute; New York University; San Diego State University; peterboghossian.com
Like The College Fix on Facebook / Follow us on Twitter