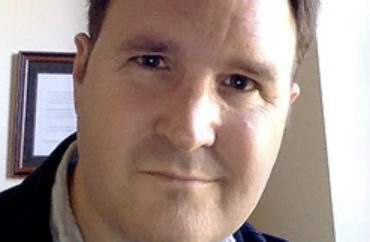 Proposals threaten 'the right to hold their own thoughts'
A University of Vermont professor who has challenged the reach of its bias response team is sounding the alarm about administration proposals to "embed equity and diversity assessment" throughout faculty duties.
The proposals in the Diversity and Inclusion Action Plan Survey are "so destructive that they should be answered publicly," Aaron Kindsvatter, who teaches in the College of Education and Social Services, told a CESS committee that is shepherding the survey. He also emailed his CESS colleagues about the survey.
"My primary concern is that this threatens the single most important tool for under-represented groups," Kindsvatter told The College Fix in an email. "That is the right to hold their own thoughts, and the right to choose to express those thoughts-or not-freely."
He said universities such as UVM are the "front line of defense against racism, sexism, homophobia and transphobia," precisely because "they teach students to seek truth through the principles of empiricism and skepticism."
CESS Dean Scott Thomas asked its Diversity and Inclusion Strategic Action Plan Committee to create a revised edition of its diversity plan to "complement" a broader strategic plan scheduled for completion in 2022, committee leaders said in the survey.
MORE: UCLA to require 'diversity pledges' from professors
The aim of the revised diversity plan is to incorporate "diversity change strategies within all aspects" of professors' work, an effort that is underway in all colleges and divisions at UVM. The plan is set to be finalized in June and implemented in September.
The "annual performance review" will become "a time for faculty/staff to self-reflect on equity and diversity related issues," according to one proposal highlighted as problematic by Kindsvatter in his communication to the committee.
The Faculty Committee on Equity, Action and Diversity held a "Diversity Brown Bag forum" on Friday to discuss the action plan.
There were around 25 people who attended the meeting and asked questions, Kindsvatter told The Fix, but the committee "said they were there to listen, not to answer questions."
Dean Thomas did not respond to multiple emails or a voicemail from The Fix asking how he plans to address Kindsvatter's concerns about the plan.
How to add 'explicit diversity and inclusion criteria' into annual evaluations
The survey, which closes on Friday, is divided into "People, Programs, and Places." It asks professors to give feedback on the ideas outlined in each section.
The college should encourage "concurrent hiring of faculty and staff who prioritize inclusive and social justice centered practices in their research, teaching and practice," the "People" section says.
"Particular emphasis should be focused on faculty and staff who identify as being part of underrepresented identities," it continues.
The college should "[c]ontinue interrogating the concept of multicultural competency, and why this alone is not enough to achieve our collective goals related to equity and diversity," the survey says.
It proposes using an existing committee or new working group, by the end of this fall, to "propose shared terminology and definitions (e.g., critical consciousness) to guide how we engage in topics related to equity to vet with faculty, staff, students and community partners." Faculty and staff would have a "retreat and/or meetings" next May, focused on "critical consciousness professional development."
The survey also proposes a new "annual awards program" for "exceptional diversity and equity work."
University of Vermont Diver… by on Scribd
MORE: Meet the UVM prof taking on its bias response team
Under the "Programs" section, the survey discusses creating a working group to "examine approaches to incorporating explicit diversity and inclusion criteria into annual evaluations for faculty and staff." It proposes professional development help for professors in "designing curricula informed by an evolving equity and social justice framework" and developing "their own critical consciousness."
A paragraph on "equity related questions for course evaluations" says the college would consider language that addresses "valuing student identities/presence." But these changes should strive not to "negatively affect" faculty of color, women and those teaching diversity courses. The "Places" section focuses on accessibility issues.
This revised plan revolves around the "five high leverage change opportunities" Thomas laid out in a message to CESS in 2016, updating the college community on diversity and inclusion efforts over the past 18 months.
At the "Diversity Brown Bag forum" Friday to discuss the action plan, Kindsvatter gave the committee 15 questions, with some sent to him "by other faculty members," he told The Fix.
They included "who will control what terms like 'inclusive,' 'equity' and 'diversity' mean to evaluators?"
"If we give administrators the power to evaluate us based on our adherence to an ideology," Kindsvatter asked, "how will we get that power back from them if we see that this power is being abused?"
Kindsvatter said he passed out hard copies of the questions, which were "noted by faculty," but they were not answered.
'Policies informed by authoritarian impulses always come cloaked in virtue'
"On the surface equity and inclusion are laudable ideas that most people would have little concern in supporting," Kindsvatter told the Diversity and Inclusion Strategic Planning Committee in an email he shared with The Fix.
"That is, in part, how we got to the point where we could seriously be considering compelling professors to comply with a particular doctrine as part of their workload," he continued: "Policies informed by authoritarian impulses always come cloaked in virtue."
Kindsvatter warned that once the college forces one ideology on faculty, contrary ideologies could end up being enforced.
To demonstrate his point, he took one of the paragraphs from the proposal and replaced "equity and inclusion" with "family values," asking how faculty would feel if they were required to "embed family values assessment throughout the workload documents."
He also suggested swapping in "patriotism." Intellectuals have been "pressured to adopt" both family values and patriotism as ideologies, "and yet in recent history we maintained our independence from them; secure in the knowledge that our role as intellectuals in society is to educate, not to indoctrinate," Kindsvatter told the committee.
He cited an essay in The Chronicle of Higher Education by Lyell Asher, a Lewis and Clark College professor, that warned of "widespread quasi-fundamentalist ideological entrenchment" in colleges of education, as Kindsvatter put it.
MORE: UCSD says hires must show they understand 'barriers' facing women
Asher pushed for faculty adoption of a free-speech statement after student activists at the Lewis and Clark Law School tried to shut down a lecture by dissident feminist Christina Hoff Sommers.
Asked what he would do differently in the proposal, Kindsvatter told The Fix that professors "need to be preparing students to engage in a pluralistic world, not a morally pure one."
He believes students should be taught to engage with people they disagree with and respect that other people have different ideas.
"I would ask that the university shift its focus from pushing a progressive orthodoxy to helping students develop an appreciation for heterodoxy," he said.
In addition to Asher and Kindsvatter, the former dean of Harvard Medical School publicly criticized mandatory diversity and inclusion statements in applications for hiring and promotion.
Jeffrey Flier tweeted that the requirement was "an affront to academic freedom, and diminishes the true value of diversity, equity of inclusion by trivializing it." He elaborated that faculty evaluations could "potentially be influenced by a politically contentious set of factors that will likely be gamed."
MORE: Diversity statements are the new religion on secular campuses
IMAGE: University of Vermont
Like The College Fix on Facebook / Follow us on Twitter