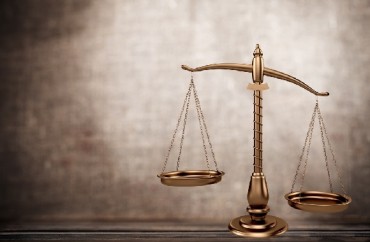 UPDATED
Don't miss The College Fix's two exclusive reports that document — with data, numbers, facts and figures — the extreme bias against conservatives and Republicans within higher education.
This fall semester we embarked on two major research projects to show that universities are blue blobs in red states — and blue and purple states too, for that matter.
In one investigation, we looked up the political party registrations of professors within a wide swath of humanities departments across more than a half-dozen universities.
The Fix analyzed Ohio State University, University of Nebraska-Omaha, University of North Carolina-Chapel Hill, University of Georgia, Cornell University, University of Oklahoma and the University of Alaska-Anchorage.
We found a total of 33 departments in which not one Republican professor, not a single one, could be identified. By the numbers, we identified 61 Republican professors compared to 667 Democrat ones.
Six of the seven states analyzed are primarily Republican, with the exception of New York. Yet, all universities showed a strong Democratic tilt among their faculty.
Progressives are obsessed with offering students scholars who "look like them." They have zero interest in providing scholars wide a variety of views. Intellectual diversity is dead, or at best on life support, on today's campus.
In our second investigation this fall semester, a review of 44 universities across 11 states found that an overwhelming majority of faculty donations went to Democratic candidates or causes, according to Federal Election Commission data for the 2022 midterm election cycle.
Almost all, 96 percent, of faculty donations went to Democratic candidates and organizations, leaving a measly 4 percent to Republican candidates and organizations.
In terms of dollar amounts, $4.57 million to Democrats, while approximately $190,000 went to Republicans.
In total, The Fix analyzed donations at universities across 11 states: Rhode Island, New York, New Hampshire, Massachusetts, Pennsylvania, New Jersey, Connecticut, North Carolina, Wisconsin, Michigan and Ohio.
What both these investigations prove is that the bias against Republicans within the academe runs deep — very deep. It's something that's known, even widely agreed upon, but crunching the numbers like this shows just how extreme the tilt is.
Hopefully, it also serves as a wake-up call to trustees, parents, alumni, lawmakers and watchdogs.
Things are broken in higher education and it's only going to get worse unless something, or many things, is done; whether that's ombudsmen on hiring committees, tying intellectual diversity to funding, or perhaps even something far more radical — creating new institutions and pathways to higher education, as some top independent-minded scholars recently suggested.
Editor's note: This post has been amended to update and clarify data from Michigan and Wisconsin.
MORE: Only 4 percent of faculty donations went to Republicans in 2022
IMAGE: Shutterstock
Like The College Fix on Facebook / Follow us on Twitter