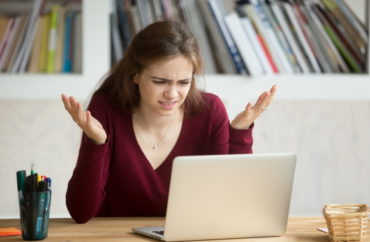 The College Fix recently released is Campus Cancel Culture Database.
Upon publication it listed 650 successful cancelations and another 750 attempted ones at colleges and universities across the nation over the last decade.
We will continue to add to that list, but in the meantime, here is a look at the Top Ten most ridiculous campus cancel culture cancelations over the last 10 years.
This list is by no means exhaustive — there are so many absurd and asinine cancelations to choose from. So check out this list, then peruse the database for many more examples.
All-female college scraps 'vagina monologues,' says it's offensive to women without vaginas
A cappella group stops singing 'offensive and violating' Little Mermaid song
Mizzou fires white police officer for once dressing up like Flavor Flav
Wake Forest cancels new building name 19 days after canceling old building name
University removes 'Freedom' from ID cards after petition says the word harms black students
UMich's IT department told to stop using word 'picnic,' it could 'harm morale'
University punishes white contractor for dressing up as Bob Marley five years ago
Students Told Not To Drink Tequila, Eat Tacos on Cinco de Mayo
MORE: Check out the new Campus Cancel Culture Database
Like The College Fix on Facebook / Follow us on Twitter