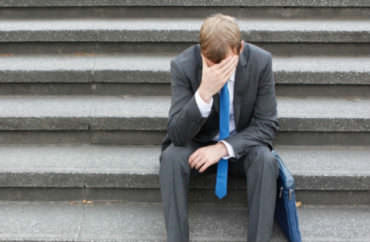 UPDATED
Ignored court orders to allow cross-examination in Title IX hearings
The University of Michigan's refusal to recognize an accused student's "clearly established due process rights" led a federal judge to deny its administrators "qualified immunity" in the student's lawsuit.
Senior U.S. District Judge Arthur Tarnow went much further, declaring the school's 2018 Title IX policy unconstitutional and an element of the "interim" policy that replaced it unconstitutional.
"John Doe" sued the taxpayer-funded institution in 2018 because it placed an "indefinite hold" on his transcript and degree after a female student accused him of sexual misconduct. It also withheld "any form of hearing or cross examination," per its policy that year.
Months later, in a different lawsuit against UMich known as Baum, the 6th U.S. Circuit Court of Appeals ordered public universities in its jurisdiction to allow cross-examination and live hearings when credibility is an issue in Title IX proceedings.
But a lower profile 6th Circuit ruling against the University of Cincinnati in 2017 had already established that public universities must provide "some kind of hearing" for a student to "share his version of events" in disputes that are dependent on credibility.
UMich's argument that John's due process rights were not violated because no sanctions or findings of guilt were levied against him was flatly rejected. "Plaintiff's injury lies in the deprivation of one of the most basic due process rights—the hearing itself," Tarnow wrote, granting John summary judgment on his due process claim.
Federal judge rules Univers… by The College Fix on Scribd
'Judges need to be really po'd at gov't officials to deny qualified immunity'
His denial of qualified immunity leaves eight officials potentially liable as individuals, including Pamela Heatlie, who was quietly removed as senior director of the Office for Institutional Equity after the Baum ruling, and Robert Sellers, the very well paid chief diversity officer.
Also affected: Provost Martin Philbert, named in a similar lawsuit by an accused professor; Office of Student Conflict Resolution Director Erik Wessel; Dean of Students Laura Blake Jones; now-retired Vice President of Student Life E. Royster Harper; OIE investigator Suzanne McFadden; and Registrar Paul Robinson.
John's lawyer Deborah Gordon, who argued against three law firms retained by UMich plus its general counsel, did not respond to requests for comment.
The judge's refusal to shield UMich administrators from personal liability, based on their violation of 6th Circuit precedent, shocked a law professor.
"Judges need to be really po'd at gov't officials to deny qualified immunity," tweeted David Bernstein of George Mason University's Antonin Scalia Law School. (The same issue is live in an 8th Circuit appeal filed by Iowa State University in a First Amendment case.)
The university declined to respond to the judge's conclusion that the 2018 policy was unconstitutional and it did not follow circuit precedent.
The same day that Director of Public Affairs Rick Fitzgerald told The College Fix "the university will carefully review the judge's order," the individual defendants appealed Tarnow's ruling to the 6th Circuit, which has already overruled him once in the litigation.
Tarnow's impatience with the university has been public knowledge for months. Last summer the judge blasted UMich for hiring three firms even before trial and fighting his order for President Mark Schlissel (below) to appear at a settlement conference.
MORE: Judge blocks UMich from prosecuting accused student under new policy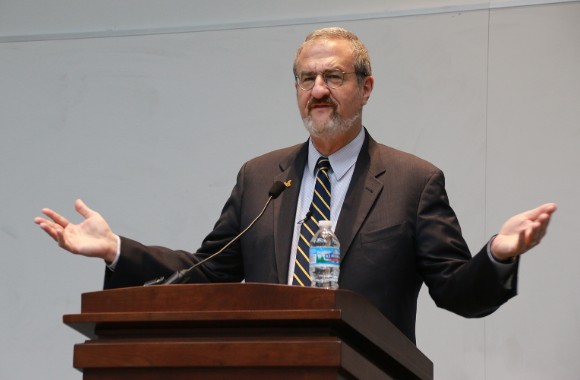 'Imposing a suspension, prior to a hearing and adjudication is unconstitutional'
UMich argued that the right to a hearing and cross-examination in Title IX proceedings was not clearly established at the time the 2018 policy was enacted, noting the Baum ruling came after.
But Tarnow noted the Cincinnati ruling was "decided months before the 2018 Policy was enacted," with both requirements, and it was explicitly cited in "the first paragraph of" the Baum ruling against UMich.
"From its inception to the University's appeal in Baum, the 2018 Policy was in violation of Circuit precedent," the judge wrote. Brooklyn College Prof. KC Johnson, who chronicles Title IX litigation, marveled at Tarnow's language on Twitter: "This is a description about one of the nation's leading universities, defying relevant court rulings."
The judge determined that the interim policy that followed the Baum ruling, which is still in effect, also violated due process.
The criteria are unclear for when a hearing is required, he said: The interim policy "merely states that a hearing will be provided 'where warranted,' without further explanation."
In contrast, Baum was clear that a hearing is required when a factfinder "has to choose between competing narratives to resolve a case," Tarnow wrote, scolding the university for leaving a student's rights "open for interpretation."
The interim policy also allows UMich "to impose serious sanctions without a hearing," from a no-contact directive to suspension. "Imposing a suspension, prior to a hearing and adjudication is unconstitutional," Tarnow bluntly wrote.
But the judge reiterated from 6th Circuit precedent that John does not have the right to "come physically face-to-face" with his accuser, which could cause her "grave discomfort." The university "can and should" handle cross examination through a representative, "live video streaming" or both.
Johnson, the Brooklyn College professor, said this suggests the judge agrees with "critics (on both sides) of UM's current policy," which requires the parties to cross-examine each other.
It banned them from using "agents" such as lawyers out of fear that one party might be better represented than the other.
MORE: UMich withholds degree, transcript with no hearing
In dicta, court seems to agree w/critics (on both sides) of UM's current policy, which requires acc'd student–rather than his lawyer–to conduct the x-examination. pic.twitter.com/26UyZ2hglG

— KC Johnson (@kcjohnson9) March 24, 2020
President's criticism of court comes back to haunt him
Simply because the interim policy "may" give John a hearing does not render his lawsuit moot, the judge wrote, noting the 6th Circuit explicitly remanded the case to his court to consider the interim policy.
He also refuses to take the university's word that its permanent replacement for the interim policy "will follow the law this time." The student is "entitled to clarity."
Tarnow referred to the university's related setback at the 6th Circuit in a since-settled lawsuit by First Amendment watchdog Speech First. The appeals court found that "the circumstances surrounding" the university's mid-litigation changes to its speech policies "were disingenuous."
It failed "both prongs" of the mootness test in John's lawsuit, changing its Title IX policy in an "ad hoc, discretionary, and easily reversible" manner, while continuing to defend it.
The evidence for the second prong? President Schlissel stated publicly that "the Sixth Circuit got it wrong," and the university's 2018 policy was still "the best way to determine the truth." That shows UMich is likely to resurrect it, Tarnow said.
On the other hand, the judge dismissed John's state and federal gender discrimination claims. The accused student "failed to show a plausible inference of intentional gender discrimination," since his Title IX proceeding is still pending and "no outcome has occurred."
Because federal courts are hesitant to decide novel issues of state law, including John's sex discrimination claim, Tarnow dismissed those as well.
"The University may proceed with its disciplinary proceedings" against John, so long as it includes "a live hearing, in person or via video communication, with the opportunity to cross-examine witnesses" and his accuser, the judge said.
UPDATE: The individual defendants are appealing the court's ruling. The new information has been added.
MORE: 6th Circuit requires cross-examination in Title IX cases
IMAGE: Happy Stock Photo / Shutterstock.com
Like The College Fix on Facebook / Follow us on Twitter