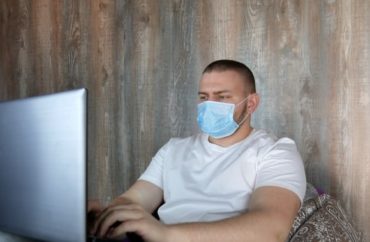 Anonymous reporting systems are havens of harassment
Universities across the country are telling its students, faculty and staff to report, often anonymously, violators of coronavirus guidelines.
While enforcing coronavirus safety guidelines makes sense on the surface, universities should not encourage people to report on one another. It's a terrible idea that will open students, faculty and staff to harassment on campus.
A reporting system for incidents such as not wearing a mask or not socially distancing is too easy to abuse and gives too much power to people on campus to harass people or organizations they do not like.
When implemented in the fall, universities could find themselves besieged with students using the reporting systems to target people and organizations.
Conservative student groups will likely find themselves the target of complaints if they hold controversial events on campus, such as "Build the Wall" events or pro-Trump events. Encouraging students to use the reporting systems to turn in coronavirus rule breakers will now become another tool in the belt of the social justice warrior student on campus, in addition to often-abused bias incident reporting systems.
For example, imagine if Marquette University implements a reporting system in the fall for reporting coronavirus guideline violations. The school already revoked an admission offer for one student for a social media post and investigated an incoming freshman for her social media posts after a fellow student reported her.
MORE: Kids rarely transmit coronavirus, so we shouldn't make them wear masks
Undoubtedly, someone at the university will use the reporting system to target the conservative student or the conservative professor on campus they do not like.
And as The College Fix has covered extensively, students regularly report other students and professors when they are offended. There was the Iowa State professor reported for simply allowing a student to say that only women can have abortions. A Clemson professor found himself reported to his university after he told students not to use the "n-word," because while asking students not to say it, he himself said it.
And best of luck to the student who says "I love America" at Georgetown University while not wearing a mask.
Campus police officers should be concerned, too. As students advocate for an abolition of campus police departments, they may find it easier to sideline campus police officers for not wearing a mask than for perceived racial prejudice. After all they just need one photo of a campus police officer not wearing a mask and they could get that police officer in trouble.
Since many universities utilize only a preponderance of evidence standard, it will not be too hard to get someone in trouble. After all, it's plausible at some point during any given day a student will be within five feet — not six feet — of each other, or that a student will briefly remove his or her mask.
Universities should know by now that asking people to report on each other at universities can be abused. Faculty unions should know that their members could be targeted by students who want to harass the professor they don't like by turning him or her in to the university under the guise of not following coronavirus safety guidelines.
Students, faculty and staff should reject reporting systems for coronavirus safety guidelines. Failing to reject the reporting systems will open up people and organizations for further harassment on campus.
MORE: School's bias incident system allows students to report 'emotional impact'
IMAGE: Bermix Studios/Unsplashed
Like The College Fix on Facebook / Follow us on Twitter