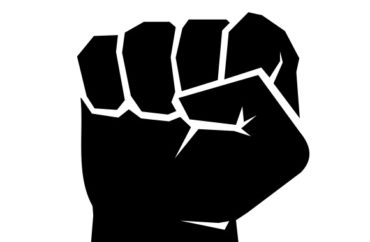 In the 1960s, militant high school and college students in China helped enforce the Communist country's Cultural Revolution at the behest of Chairman Mao Zedong.
These young zealots attacked anyone not sufficiently devoted to Mao and his political power structure. Whether their targets said the wrong thing — or even just donned a Western-inspired hairstyle — the devoted young troops pounced with religious fervor.
The main target in this effort to cleanse China of independent and deviant thinkers was educators: teachers, scholars, professors.
"In the summer of 1966, the Communist Party leadership proclaimed that some of China's educators were members of the exploiting classes, who were poisoning students with their capitalist ideology," NPR reports. "…The leadership gave Communist youth known as Red Guards the green light to remove educators from their jobs and punish them."
Sometimes these educators were publicly shamed. Others were beaten. Many were killed. Plenty were left crippled. Reports of suicide were not uncommon.
How far off is America right now, as we look around and see the cancel culture mob actively work to destroy the career and reputation of any professor accused of wrongthink?
It has not come to murder, thank goodness, nor physical violence (not withstanding the neck injury one professor sustained at Middlebury College in 2017).
But today's Red Guard on American college campuses is vicious in its relentless goal to destroy any academic who dares question the leftist-progressive orthodoxy.
In years past they've blocked building entrances. Shut down speeches. Lit buildings on fire. Engaged in doxxing people. Screamed in faces. Led to academics being suspended. Attacked scholars online through social media and petitions. Worked to destroy their careers, their reputations.
Consider these examples from June 2020 alone.
A distinguished University of Chicago macroeconomist has been suspended as editor of the Journal of Political Economy, the Federal Reserve Bank of Chicago has cut ties with him, and he is under investigation by his university for alleged classroom "discriminatory behavior" regarding race. All because he criticized the "defund the police" mantra, questioned the sincerity of folks who defended the NFL take a knee movement, and allegedly made a poorly worded joke about MLK six years ago.
A psychology professor at the University of Central Florida saw protesters actually come to his home — his home — last Saturday. He's become the target of a very aggressive campaign to get him fired because he argues there's something called "Black privilege," citing examples such as affirmative action, blacks-only scholarships and other set asides.
A longtime Cornell Law School professor was publicly censured by his dean after the professor used the word "wilding" and dared criticize the Black Lives Matter movement by pointing out its "hands up don't shoot" narrative is based on falsehoods. Now students demand peers boycott his classes.
At Grove City College, a highly respected political science professor and national expert on subjects such as Ronald Reagan and Pope John Paul II has become the target of a malicious smear campaign, with activists initially calling for him to resign or be fired and accusing him of spreading white supremacy before they backed down, if only slightly, after he retained attorneys.
At UCLA, its leaders removed an accounting lecturer from teaching because he told a student who asked for special treatment for black students amid racially charged protests and riots "no." The scholar needed police protection following threats against his safety.
These hail from June 2020, and actually our reporters are working on more articles to be published in the coming weeks along these lines. Examples keep emerging, nevermind students have been off campus since March due to COVID and school's out for summer.
The College Fix has reported similar stories for the past decade, but in recent years the uptick has increased and now, this month, we've reached some sort of fevered pitch.
These independent-minded and center-right academics who are not afraid to voice their opinion are being taught a lesson: free speech, intellectual diversity, and arguing for notions that do not fall in line with identity politics narratives comes with a price.
Perhaps not their literal head on a guillotine, but jobs and reputations are well on the line.
MORE: After tweet supporting 'good police officers,' Arizona State revokes job offer
MORE: Penn's student government passes resolution calling for Amy Wax to be fired
MORE: University suspends award-winning professor for criticizing Barack Obama
MORE: Professor sues university for retaliation in response to his pro-Israel views
IMAGE: Vilingor / Shutterstock
Like The College Fix on Facebook / Follow us on Twitter