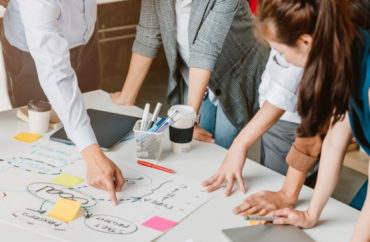 For many years, The College Fix has monitored the constantly expanding list of words and phrases deemed by politically correct progressives as insensitive at best and racist at worst.
We're told not to say them, to avoid them, to think twice.
In 2015, it was words and phrases such as "run like a girl," "God bless you" and "American."
In 2016, it was "step," "terror" and "man," for example.
In 2017, "chief" was added to the list.
In 2018, it was "free speech." In 2019, it was "Mr. and Mrs."
In 2020, it was "picnic," "brown bag" and "snowflake."
In 2021 came "trigger warning," "ladies and gentlemen" and "jedi."
This is just to name a few.
And now, another slate of words and phrases deemed verboten has been added to the list, this time compiled by the Canadian Broadcasting Corporation.
The report contains the list of usual suspects: "grandfathered in," "sold down the river," "crippled," "gypped" and "powwow."
Among the most ludicrous of suggestions, however, is the word "brainstorm."
"Using the term brainstorm could also be insensitive to those who have brain injuries or are neurodiverse," reports CBC, citing Julie Cashman, co-chair of Consumer Action Committee.
But brainstorm is far from the only asinine entry. The list also includes "spooky" — CBC alleges it "has a history of being an anti-Black slur," and "first-world problems," because it's classist.
Ironically, the entire report is a literal embodiment of first-world problems.
MORE: University: Avoid term 'trigger warning' because it uses the word 'trigger'
IMAGE: Big Idea / Shutterstock
Like The College Fix on Facebook / Follow us on Twitter