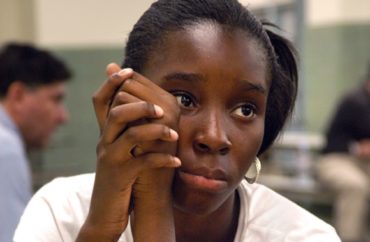 Some progressive educators are calling on their peers to go easy on students when grading their essays or math homework, all in the name of antiracism.
Don't mark them down too much, you might hurt their feelings, the argument goes.
Or, it's white supremacy to actually grade students using traditional, objective standards. Who are you to tell them they're wrong? As long as they try, let's not break their hearts or bruise their egos!
I wish I were kidding. I'm not.
Several years ago we learned, thanks to Common Core, that 3X4 could equal 11 as long as the children understood the concept. Today, under the antiracism mentality that has taken hold of education, teachers are told it's actually toxic or racist to ask students to show their work or focus too much on getting the right answer in math.
English is facing a similar crisis. The headlines speak volumes:
This trend is troubling on many fronts.
It calls to mind a powerful warning from conservative scholar Heather Mac Donald, who brilliantly explained how such measures are destroying objectivity and excellence.
"Liberal whites are terrified that the achievement and behavior gaps will never close. So they have crafted a totalizing narrative about the racism that allegedly holds back black achievement," Mac Donald said.
"…What are the 'white norms' and 'culture' that 'race talk' seeks to deconstruct? Objectivity, a strong work ethic, individualism, a respect for the written word, perfectionism, and promptness, according to legions of diversity trainers and many humanities, social sciences, and even STEM faculty," she said. "Any act of self-discipline or deferred gratification that contributes to individual and generational success is now simply a manifestation of white supremacy."
"…It is impossible to overstate how fierce and sweeping the attack on meritocracy is: every mainstream institution is either furiously revising its standards or finds itself in the crosshairs for failing to do so."
Many accept and embrace the antiracism narrative that tells students they can't achieve, that the bar needs to be lowered for them.
But it's insulting, and it's in and of itself racism.
Consider what Dr. Carol Swain, a former law professor at Vanderbilt University, said when asked about mogul Bill Gates' funding of the antiracism math program — it shows his belief in "white intellectual supremacy" and in minorities' "inability to meet the same standards as white students."
Swain, a black conservative scholar, called it a "failure to think through the inherent racism of depriving blacks of an opportunity to learn the basic skills necessary for them to become scientists, doctors, engineers, accountants and pharmacists."
Progressive scholars show their true stripes when they tell students they cannot achieve greatness unless education is dumb-downed for them.
If this is antiracist education, count me out.
MORE: Female researcher: Make STEM 'less competitive' to ensure it's inclusive to women
IMAGE: Futurewalk / Shutterstock
Like The College Fix on Facebook / Follow us on Twitter