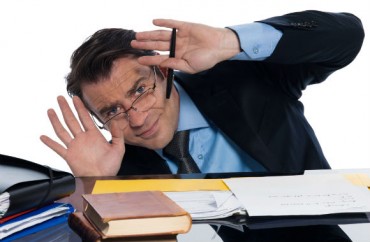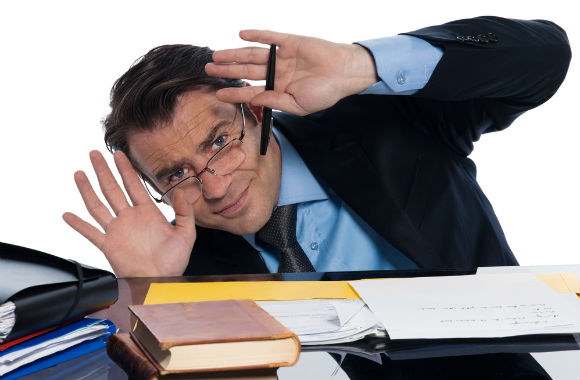 It doesn't matter if they're conservative, liberal, Christian or atheist. When professors challenge progressive ideology, when they voice unpopular opinions, when they take a stand against political correctness — they come under fire — by students, peers and administrators alike.
Sometimes they face protests. Other times their guest lectures are disrupted. They get attacked on social media or have their offices vandalized. Sometimes they are fired or leave the schools.
Those who profess to be tolerant and inclusive are anything but. The College Fix discusses this issue in its latest episode of Campus Roundup. Here's 13 examples of this phenomenon playing out against professors in recent years:
Samuel Abrams, Sarah Lawrence College: He reported on his survey which found that liberal staff members on campuses outnumber their conservative counterparts by a ratio of 12-to-one. For that, his office was vandalized by students and some sort of allegations and other profanity were written against the professor on the school's free speech board. Yet his own boss reportedly said Abrams was the one who had "created a hostile work environment."
Keith Fink, UCLA: This conservative professor who taught a course on free speech was fired after he failed a performance review. Yet he was one of the most popular professors on campus, and his classes were standing-room only. The real story is he had been openly critical of UCLA's political correctness and offenses against free speech and campus brass retaliated.
Michael Rectenwald, NYU: This longtime Leftist got no love from his side when it became known he'd been criticizing campus PC culture. Rectenwald's troubles began after he publicly identified himself as the man behind the "antipcnyuprof" Twitter account, after which "all hell broke loose." Rectenwald became "the target of shunning and harassment from his colleagues and the NYU administration," including "an open letter declaring him guilty of incorrect thinking."
Bret Weinstein, Evergreen State: This evolutionary biologist infamously refused to leave campus on the "Day of Absence." After that, he was attacked and driven off. But the truth is he had been battling progressives far before the "Day of Absence" took place. He had become a target of his Leftist peers for arguing against race-based equity plans in favor of colorblind policies.
Amy Wax, Penn: This law professor has continually drawn the ire of progressives for truth-speaking, starting with her op-ed that praised bourgeois values and continuing after she said she didn't know of any black law students who graduated at the top of their class. She has already been removed from teaching mandatory courses for first-year students. The calls for her termination continue as well.
John McAdams, Marquette: He was suspended indefinitely without pay for writing a blog post that criticized a fellow instructor by name. The instructor had told her philosophy class that "everyone agrees on" gay marriage, and when a student challenged her after class, she told him he was not allowed to express his disagreement in class. After a lengthy legal battle, McAdams will return to the classroom this spring.
Josh Blackman, South Texas College of Law: This professor's guest lecture at the City University of New York Law School was interrupted by rowdy protesters. His crime? His support for constitutional originalism. But the demonstrators were not punished. The dean of the law school called the protest a "reasonable exercise of free speech."
Marshall DeRosa, Florida Atlantic University: This political science professor drew outrage for arguing blacks had a significant role in the slave trade that has been ignored in favor of whites' role in the brutal system. DeRosa was also protested for referring to transgender celebrity Caitlin Jenner as a male.
Mike Adams, UNC Wilmington: This criminology professor was beloved by his peers — when he was an atheist. But when he became an outspoken Christian that love ended. Not only that, "he was subjected to intrusive investigations, baseless accusations, and the denial of promotion to full professor even though his scholarly output surpassed that of almost all of his colleagues." He sued, and eventually won his case in court.
Anthony Esolen, Providence College: This longtime English professor incurred the wrath of the progressive Left after he listed the many ways his college had "succumbed to the totalitarian diversity cult." After that, dozens of students — and even some faculty and staff members — marched across the quad shouting: "What do we want? Inclusion! When do we want it? Now!" Esolen has since left the college for another post.
Scott Yenor, Boise State: A chorus of demands to fire Yenor came after he wrote on the role of radical feminism in emerging pro-transgender trends that undermine parental rights. A petition called for the political science professor's termination, accusing him of promoting "an ideology of violence." Some students and others in the campus community also called for Yenor to be fired, including in school newspaper op-eds and in posters hung around campus.
Carol Swain, Vanderbilt: She may be black, but that didn't protect her from attack. She's also conservative. With that, a student involved in LGBT activism was so incensed by her personal blog that he threatened to ruin her if she didn't censor her own political opinions outside of class.
Robert Lopez, Cal State Northridge: He is a Latino scholar and formerly homosexual — but that didn't matter. Even when one can check off a few "minority" or "marginalized" boxes, if they have opinions that run afoul of the party line, they're the enemy. His office had been vandalized and he faced suspension for sending students to a pro-traditional family conference. He eventually gave up tenure and left to work at another institution.
MORE: Profs who voiced conservative views reported to bias response team
IMAGE: Ostill / Shutterstock
Like The College Fix on Facebook / Follow us on Twitter